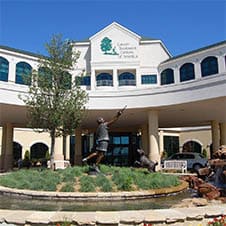 Cancer Treatment Centers of America, Tulsa
---
Doctors Affiliated with this Treatment Facility
Contact Information
Comprehensive Cancer Care Network
10109 East 79th Street
Tulsa, OK 74133
(888) 537-7219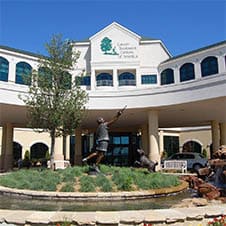 Cancer Treatment Centers of America, Tulsa
---
Doctors Affiliated with this Treatment Facility
Contact Information
Comprehensive Cancer Care Network
10109 East 79th Street
Tulsa, OK 74133
(888) 537-7219
01. History
History of Cancer Treatment Centers of America, Tulsa
Cancer Treatment Centers of America (CTCA), Tulsa offers patients the ability to receive care from physicians whose sole focus is on cancer treatment. CTCA, Tulsa's positive reputation is confirmed when looking at the HCAHPS survey results, which show around 92% of patients would recommend care at the center. The doctors and nurses and quality of care also received high scores from patients who were surveyed, showing the center's dedication to creating a supportive cancer care experience.
02. Mesothelioma Care
Mesothelioma Care at Cancer Treatment Centers of America, Tulsa
The CTCA, Tulsa offers a variety of treatment options for mesothelioma. In addition to traditional treatments like surgery and radiation therapy, the center also offers new and emerging treatments that have shown success in improving prognosis.
Peritoneal mesothelioma patients can take advantage of their offering for hyperthermic intraperitoneal chemotherapy (HIPEC), which is a heated chemotherapy wash applied during surgery that has been able to greatly improve 5-year survival rates. Mesothelioma patients of all types may also seek immunotherapy treatment, which has also shown promise in extending life expectancies.
In addition to general treatment options, CTCA, Tulsa also offers a variety of integrative care options to mesothelioma patients to help manage treatment side effects. This center emphasizes the benefits of supportive services, offering care like acupuncture, chiropractic care, mind-body medicine, naturopathic support, nutrition therapy, oncology rehabilitation, pain management and spiritual support.
03. Specializations
Cancer Treatment Centers of America, Tulsa Specializations
Chemotherapy
Hyperthermic intraperitoneal chemotherapy (HIPEC)
Immunotherapy
Mesothelioma
Radiation therapy
04. Accreditations
Cancer Treatment Centers of America, Tulsa Accreditations
The Joint Commission's Gold Seal of Approval for Hospital Accreditation
The Joint Commission's Gold Seal of Approval for Lung Cancer Certification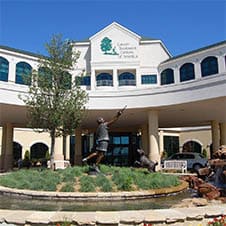 Get Help Contacting Cancer Treatment Centers of America, Tulsa