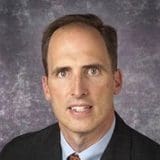 Dr. James Pingpank
Surgical Oncologist
---
Affiliated Treatment Facilities
Contact Information
Division of Surgical Oncology
5115 Centre Avenue
Pittsburgh, PA 15232
(412) 692-2852
01. Doctor Overview
Doctor Overview
Dr. James Pingpank, associate professor of surgery at the University of Pittsburgh School of Medicine and surgical oncologist at UPMC's Hillman Cancer Center, is a leading expert in the treatment of peritoneal mesothelioma. A graduate of The George Washington University School of Medicine and Health Sciences in Washington, D.C., Dr. Pingpank completed his residency at the University of Connecticut, a research fellowship at the University of Pennsylvania and a surgical oncology fellowship at the Fox Chase Cancer Center.
Dr. Pingpank's expertise is in regional treatment strategies, in particular, cytoreductive surgery and hyperthermic intraperitoneal chemotherapy (HIPEC), for patients with primary peritoneal mesothelioma. A noted lecturer and researcher, Dr. Pingpank is actively involved in clinical trials and his work has been published in numerous peer-reviewed medical journals. He is committed to peritoneal mesothelioma patients and their families and to finding innovative treatment strategies for mesothelioma.
Dr. Pingpank has been a keynote speaker at many mesothelioma conferences and symposiums, including the 2008 International Symposium on Malignant Mesothelioma. This annual symposium is sponsored by the Mesothelioma Applied Research Foundation and helps to connect, educate and empower mesothelioma patients and their families. Dr. Pingpank has been involved with several clinical trials designed to evaluate new treatment options for patients with peritoneal mesothelioma and his writings have been published in a number of medical journals and publications, including The American Surgeon and The Journal of Clinical Oncology.
02. Fast Facts
Doctor Fast Facts
Main Specialty: General Surgery
Other Interests & Specialties: General surgery, surgical oncology, metastatic gastrointestinal cancer, stomach tumors, small bowel tumors, colon cancer, liver cancer, advanced malignancies of the liver, advanced malignancies of the peritoneal cavity, peritoneal mesothelioma and cytoreductive surgery with hyperthermic intraperitoneal chemotherapy for peritoneal metastasis.
Certifications, Awards & Accolades: American Board of Surgery Certification in Surgery, ACS Fellow, named Regional Top Doctor, Technology Transfer Award, named one of Castle Connolly's Regional Top Doctors
Education & Experience:
Medical Degree from George Washington University School of Medicine
Residency at the University of Connecticut Department of Surgery
Fellowship at the Fox Chase Cancer Center Department of Surgery
03. Publications
Publications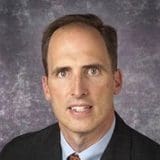 Get Help Contacting Dr. James Pingpank