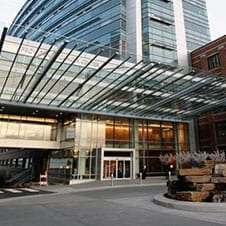 Providence Cancer Institute – Franz Clinic
---
Doctors Affiliated with this Treatment Facility
Contact Information
Providence Portland Medical Center
4805 Northeast Glisan Street
Suite 11N-1
Portland, OR 97213
(503) 215-5696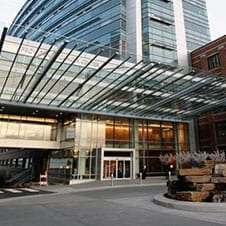 Providence Cancer Institute – Franz Clinic
---
Doctors Affiliated with this Treatment Facility
Contact Information
Providence Portland Medical Center
4805 Northeast Glisan Street
Suite 11N-1
Portland, OR 97213
(503) 215-5696
01. Mesothelioma Care
Mesothelioma Care at Providence Cancer Institute – Franz Clinic
The Franz Clinic, which is a part of the Providence Cancer Institute and Providence Alaska Medical Center, treats mesothelioma at their center. Through their Thoracic Surgery Clinic, they are able to provide multidisciplinary care and options for patients who have been diagnosed with mesothelioma.
The Thoracic Surgery Clinic specializes in video-assisted thoracic surgery (VATS), which is used to perform minimally invasive procedures. The Clinic also offers innovative treatment options such as immunotherapy and personalized cancer medicine through genomics. In their weekly tumor conferences, they discuss a patient's condition and establish a personalized treatment plan for each diagnosis.
The Franz Clinic offers clinical trials to patients who may be eligible in order to provide alternative treatment that can potentially extend the quality of life and life expectancy of a patient. Peer and support groups, as well as guest housing, rehabilitation services and child care, are also available at the Clinic for patients to utilize.
02. Specializations
Providence Cancer Institute – Franz Clinic Specializations
Biotherapy
Chemotherapy
CyberKnife
Radiation therapy
Robotic-assisted surgery
VATS (video-assisted thoracic surgery)
03. Accreditations
Providence Cancer Institute – Franz Clinic Accreditations
ACR-ASTRO Accreditation For Radiation Oncology
American College of Surgeons NSQIP meritorious surgical outcomes
Commission on Cancer (CoC) Comprehensive Cancer Center
04. Mesothelioma Clinical Trials
Mesothelioma Clinical Trials at Providence Cancer Institute – Franz Clinic
The following clinical trials are in progress or actively recruiting participants at Providence Cancer Institute – Franz Clinic:
---
Conditions: Carcinoma, Neoplasms, Carcinoma, Squamous Cell, Adenocarcinoma, Neoplasms, Germ Cell and Embryonal, Mesothelioma, Nasopharyngeal Carcinoma, Cholangiocarcinoma, Carcinoma, Basal Cell, Gastrointestinal Stromal Tumors, Carcinoid Tumor, Carcinoma, Transitional Cell, Carcinoma, Adenoid Cystic, Teratoma, Adenocarcinoma of Lung, Carcinoma, Neuroendocrine, Pheochromocytoma, Seminoma, Choriocarcinoma, Cystadenocarcinoma, Serous, Carcinoma, Endometrioid, Cystadenocarcinoma, Paraganglioma, Chordoma, Hemangiosarcoma, Fibromatosis, Aggressive, Adenocarcinoma, Clear Cell, Adenocarcinoma, Mucinous, Trophoblastic Neoplasms, Gestational Trophoblastic Disease, Nerve Sheath Neoplasms, Neurofibrosarcoma, Thyroid Neoplasms, Fibroma, Cystadenocarcinoma, Mucinous, Pseudomyxoma Peritonei, Vulvar Neoplasms, Sex Cord-Gonadal Stromal Tumors, Adrenocortical Carcinoma, Carcinoma, Islet Cell, Paget Disease, Extramammary, Adenocarcinoma, Papillary, Carcinoma, Acinar Cell, Adenocarcinoma, Bronchiolo-Alveolar, Neoplasms, Unknown Primary, Mixed Tumor, Mullerian, Carcinoma, Giant Cell
Last Updated: May 27, 2021
Status: Recruiting
---
Conditions: Carcinoma, Melanoma, Carcinoma, Squamous Cell, Uterine Cervical Neoplasms, Mesothelioma, Nasopharyngeal Carcinoma, Cholangiocarcinoma, Breast Neoplasms, Lung Neoplasms, Carcinoma, Basal Cell, Squamous Cell Carcinoma of Head and Neck, Endometrial Neoplasms, Colorectal Neoplasms, Carcinoma, Non-Small-Cell Lung, Carcinoma, Neuroendocrine, Thymoma, Small Cell Lung Carcinoma, Anus Neoplasms, Vulvar Neoplasms
Last Updated: April 28, 2021
Status: Recruiting
Sorry, there are no clinical trials to display
---
Conditions: Carcinoma, Neoplasms, Carcinoma, Squamous Cell, Adenocarcinoma, Neoplasms, Germ Cell and Embryonal, Mesothelioma, Nasopharyngeal Carcinoma, Cholangiocarcinoma, Carcinoma, Basal Cell, Gastrointestinal Stromal Tumors, Carcinoid Tumor, Carcinoma, Transitional Cell, Carcinoma, Adenoid Cystic, Teratoma, Adenocarcinoma of Lung, Carcinoma, Neuroendocrine, Pheochromocytoma, Seminoma, Choriocarcinoma, Cystadenocarcinoma, Serous, Carcinoma, Endometrioid, Cystadenocarcinoma, Paraganglioma, Chordoma, Hemangiosarcoma, Fibromatosis, Aggressive, Adenocarcinoma, Clear Cell, Adenocarcinoma, Mucinous, Trophoblastic Neoplasms, Gestational Trophoblastic Disease, Nerve Sheath Neoplasms, Neurofibrosarcoma, Thyroid Neoplasms, Fibroma, Cystadenocarcinoma, Mucinous, Pseudomyxoma Peritonei, Vulvar Neoplasms, Sex Cord-Gonadal Stromal Tumors, Adrenocortical Carcinoma, Carcinoma, Islet Cell, Paget Disease, Extramammary, Adenocarcinoma, Papillary, Carcinoma, Acinar Cell, Adenocarcinoma, Bronchiolo-Alveolar, Neoplasms, Unknown Primary, Mixed Tumor, Mullerian, Carcinoma, Giant Cell
Last Updated: May 27, 2021
Status: Recruiting
---
Conditions: Carcinoma, Melanoma, Carcinoma, Squamous Cell, Uterine Cervical Neoplasms, Mesothelioma, Nasopharyngeal Carcinoma, Cholangiocarcinoma, Breast Neoplasms, Lung Neoplasms, Carcinoma, Basal Cell, Squamous Cell Carcinoma of Head and Neck, Endometrial Neoplasms, Colorectal Neoplasms, Carcinoma, Non-Small-Cell Lung, Carcinoma, Neuroendocrine, Thymoma, Small Cell Lung Carcinoma, Anus Neoplasms, Vulvar Neoplasms
Last Updated: April 28, 2021
Status: Recruiting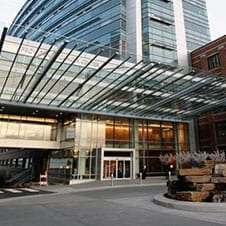 Get Help Contacting Providence Cancer Institute – Franz Clinic