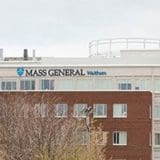 Massachusetts General Hospital Cancer Center
---
Doctors Affiliated with this Treatment Facility
Contact Information
Center for Thoracic Cancers
55 Fruit Street
Boston, MA 02114
(877) 726-5130
01. History
History of Massachusetts General Hospital Cancer Center
The Massachusetts General Hospital Cancer Center at Mass General Hospital in Boston, MA is a leading cancer institution with expert services in hematology and oncology, pediatric hematology and oncology, radiation oncology, surgical oncology, psychiatric oncology, oncology nursing, and oncology social work. The Mass General Hospital Cancer Center is affiliated with an extensive network of cancer programs throughout New England, New York, and Florida. As a national cancer provider, the center offers multidisciplinary care for both adults and children. The highly acclaimed surgeons are experienced in their craft and perform a high volume of cancer surgeries.
In the early 1800s, the Boston area was in great need of a hospital. In response to this need, Reverend John Bartlett collaborated with doctors and other leading citizens to arrange various fund-raising campaigns to raise enough money to begin building the needed facility. On September 3, 1821, the first Boston hospital opened and began administering healthcare to the public. The facility also became the first teaching hospital to be affiliated with the Harvard Medical School within the first year of service. In 1811, a charter was passed by the state legislature to incorporate the Massachusetts General Hospital into Boston. With various gifts and generous donations, the trustees bought the estate in Charlestown and began renovations. The Massachusetts General Hospital Cancer Center was established in 1986. Kurt Isselbacher, M.D., founded the Center for Cancer Research in Boston's Charlestown Navy Yard in order to study the various stages of cancer.
02. Mesothelioma Care
Mesothelioma Care at Massachusetts General Hospital Cancer Center
Today, the Massachusetts General Hospital Cancer Center features a Center for Thoracic Cancers that provides treatment to mesothelioma patients. Massachusetts General Hospital is affiliated with the Dana-Farber/Harvard Cancer Center (DF/HCC), which is an NCI-designated comprehensive cancer center. The Massachusetts General Hospital Cancer Center offers clinical care through a multidisciplinary approach, allowing patients to get personalized treatment from professionals experienced in different areas of cancer care. The compassionate physicians offer personalized care for patients using surgery, chemotherapy, radiation or a multimodal approach using multiple treatment types, a common treatment approach for malignant mesothelioma.
In addition to the Center for Thoracic Cancers, the Massachusetts General Hospital Cancer Center has more than 37 treatment programs. Along with their expertise in standard mesothelioma treatments like chemotherapy and surgery, the center also has programs around cancer genetics, diagnostic improvements, research to improve patient outcomes from to treatment, nutrition, palliative care and more. The center is well-connected, which enables patients to receive care and second opinions from physicians throughout New England and the southeast.
However, patients do not need to travel to experience cutting-edge treatment options. The physicians at Massachusetts General Cancer Center conduct over 400 clinical trials each year at different locations. Participating in these trials offers patients, including mesothelioma patients, access to experimental treatment options.
03. Specializations
Massachusetts General Hospital Cancer Center Specializations
Chemotherapy
Mesothelioma
Targeted immunotherapy
Thoracic radiation oncology
Thoracic surgery
04. Accreditations
Massachusetts General Hospital Cancer Center Accreditations
Cancer Center ranked as High Performing according to U.S. News & World Report Best Hospitals report
NCI Designated Comprehensive Cancer Center
05. Mesothelioma Clinical Trials
Mesothelioma Clinical Trials at Massachusetts General Hospital Cancer Center
The following clinical trials are in progress or actively recruiting participants at Massachusetts General Hospital Cancer Center: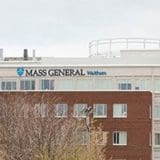 Get Help Contacting Massachusetts General Hospital Cancer Center