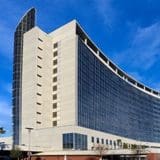 AdventHealth Cancer Institute
---
Doctors Affiliated with this Treatment Facility
Contact Information
2501 North Orange Ave.
Orlando, FL 32804
(844) 600-2568
01. History
History of AdventHealth Cancer Institute
AdventHealth, formerly Florida Hospital, was officially founded in 1973. However, its faith-based healing history goes back as far as 1886 with a medical team of Seventh-day Adventists. Today, the hospital system is determined to care for their patients by "healing their bodies, strengthening their minds and lifting their spirits." AdventHealth was renamed from Florida Hospital in 2019 as a rebranding effort to show the national reach the hospital system already has.
AdventHealth Cancer Institute is part of AdventHealth's Central Florida Division. The division includes more than 20 hospitals and ERs, with 4,511 beds in the seven counties in and surrounding metro Orlando.
The AdventHealth Cancer Institute provides disease prediction, prevention and detection, treatment and research. The health care team here also provides educational, psychological and spiritual support.
The AdventHealth Cancer Institute treats more newly diagnosed cancer patients than any other health care system in the state. Within the thoracic oncology program, doctors conduct clinical trials to help discover new methods to treat lung cancers. Doctors also research mesothelioma. This program was the first in Central Florida to use the Alpha 1 Processor for endoscopic ultrasound procedures and is known for minimally invasive video-assisted thoracic surgery (VATS), to name just a few of its accomplishments.
In 2018, AdventHealth partnered with Moffitt Cancer Center to establish a clinical research facility and chemotherapy/immunotherapy infusion program at AdventHealth Celebration. Researchers from both centers will conduct early-phase clinical trials to develop new drugs. The partnership will develop a single cancer research agenda shared across both organizations. This will include expanding research activities that will accelerate breakthrough research for the prevention and cure of cancer. Patients across Florida will have increased access to research, personalized medicine and innovation through this partnership.
02. Mesothelioma Care
Mesothelioma Care at AdventHealth Cancer Institute
AdventHealth Cancer Institute's lung and esophageal care program offers a multimodal therapy approach to its mesothelioma patients. The program has more than 50 specialists focusing on lung cancer treatment and research.
As one of the most active clinical trial sites in Florida, the AdventHealth Research Institute offers more than 175 clinical trials each year. In addition to the clinical trials, the AdventHealth Research Institute also conducts translational and investigational research and research in population health and value-based care. In 2018, Moffitt Cancer Center and AdventHealth partnered to establish a state-of-the-art clinical research facility at AdventHealth Celebration. The center provides innovative treatments, such as chemotherapy/immunotherapy infusion.
The lung and esophageal care program specializes in chemotherapy, immunotherapy, minimally invasive robotic surgery, pneumonectomies and radiation therapy. This multidisciplinary approach, along with the personalized attention from the oncology team, ensures mesothelioma patients receive the best care possible.
AdventHealth Cancer Institute has teams of medical oncologists, pulmonology physicians, radiation oncologists and thoracic surgeons who coordinate to create the treatment plan for each individual pleural mesothelioma patient. With nurses, social workers and cancer nurse navigators on the team as well, the patient can rest assured they are being supported through their entire treatment process.
03. Specializations
AdventHealth Cancer Institute Specializations
Chemotherapy
Immunotherapy
Minimally invasive robotic surgery
Pneumonectomy
Radiation therapy
04. Accreditations
AdventHealth Cancer Institute Accreditations
Commission on Cancer Accreditation
One of America's Best Hospitals for Cancer Care from U.S. News & World Report
One of America's Best Hospitals for Lung Cancer Surgery from U.S. News & World Report
Quality Oncology Practice Initiative Certification from the American Society of Oncology
Radiation Oncology Accreditation from the American College of Radiology
05. Hospital Services
Patient and Family Services at AdventHealth Cancer Institute
AdventHealth Cancer Institute offers many support resources for patients and family members. Some resources include:
06. Offsite Services in Orlando
Patient and Family Services in the Orlando Area
AdventHealth Cancer Institute is located in Florida's fourth-largest city, Orlando. As a result, many services are easily accessible for mesothelioma patients and their families during or after treatment. These offsite services include counseling, hospice care, housing and pain clinics.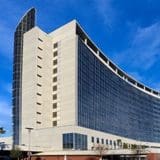 Get Help Contacting AdventHealth Cancer Institute