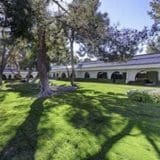 Southern Nevada Cancer Research Foundation
---
Contact Information
601 South Rancho Drive
C-26
Las Vegas, NV 89106
(702) 384-0013
01. History
History of Southern Nevada Cancer Research Foundation
The Southern Nevada Cancer Research Foundation is a non-profit research organization and Community Clinical Oncology Program (CCOP) designated by the National Cancer Institute (NCI). This relationship facilitates the transfer of the latest research findings to the community level, increasing the number of patients and physicians who are able to participate in clinical trials and allowing scientists to conduct large-scale prevention and control studies. The main focus of the foundation is to improve cancer prevention, early detection, cancer control and quality of life for patients while striving to one day find a cure for cancer. The center has been actively involved in research for over three decades and at any given time, there are over 100 trials available.
The Southern Nevada Cancer Research Foundation is staffed by approximately 80 oncologists and allied health professionals practicing throughout the state of Nevada, primarily in Las Vegas and Reno. Doctors with specialties like hematology, medical oncology and radiation oncology all work together in cancer research and developing the best treatment plans possible for each individual patient. The foundation is part of the Nevada Cancer Coalition, a network of Nevada cancer centers, hospitals and organizations that collaborate to develop and execute programs and advocate for cancer patients as well as the general public. The coalition focuses on reducing the risk for cancer, increasing cancer screenings and early detection, increasing access to effective cancer therapies and more to help make the state healthier overall and help apply their data and experiences to the rest of the country.
With their extensive research and network of affiliations, mesothelioma patients seeking diagnostic help or treatment through the Southern Nevada Cancer Research Foundation will benefit from the multitude of clinical trials and access to the latest cancer treatments like immunotherapy.
02. Specializations
Southern Nevada Cancer Research Foundation Specializations
Cancer control
Cancer prevention
Cancer biology
03. Accreditations
Southern Nevada Cancer Research Foundation Accreditations
National Cancer Institute Community Oncology Research Program
Nevada Cancer Coalition's Denise Dunning Award recipient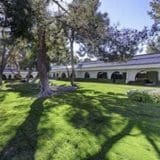 Get Help Contacting Southern Nevada Cancer Research Foundation