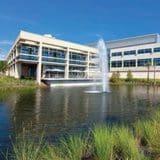 ---
Contact Information
Medical Discovery Institute
10901 North Torrey Pines Road
La Jolla, CA 92037
(858) 646-3100
01. History
History of Sanford Burnham Prebys
The Sanford Burnham Prebys Medical Discovery Institute got its beginning as the La Jolla Cancer Research Foundation in July 1976. Founded by husband and wife team Dr. William and Lillian Fishman, the pair used a $180,000 grant from the National Cancer Institute to start their research.
The institute began its research with a focus on cancer and had grown to include neuroscience, immunology, stem cells, drug discovery and rare childhood diseases. The institute is broken into eight programs, which allows specialization within the labs. The programs include cancer metabolism and signaling networks, genetics, immunity and pathogenesis, tumor initiation and maintenance and cancer immunology. These programs have helped lead to new developments in treatment and a better understanding of how cancer develops and spreads.
The research institute is a nonprofit and runs on donations. The institute hosts numerous seminars and conferences, as well, allowing for knowledge transfer and collaborations.
02. Specializations
Sanford Burnham Prebys Specializations
Cancer cure research
Cancer prevention
Cancer research
Educating and training scientists
03. Accreditations
Sanford Burnham Prebys Accreditations
NCI-designated Basic Research Cancer Center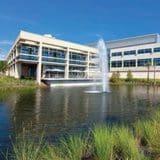 Get Help Contacting Sanford Burnham Prebys