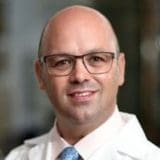 Dr. Robert Taylor Ripley
Director of the Mesothelioma Treatment Center
---
Affiliated Treatment Facilities
Contact Information
Thoracic Surgery Clinic
Baylor Medicine at McNair Campus
7200 Cambridge Street
Houston, TX 77030
(713) 798-6376
01. Doctor Overview
Doctor Overview
Dr. Robert Taylor Ripley is a leading mesothelioma specialist, currently serving as the director of the Mesothelioma Treatment Center at Baylor St. Luke's Medical Center in Houston, Texas. Dr. Ripley is a nationally-recognized, experienced thoracic surgeon, with expertise in robotic thoracic surgery. He hopes to grow the robotic surgery program at Baylor Medical Center to continue improving patient outcomes.
Before becoming Director of the Mesothelioma Treatment Center, Dr. Ripley was an associate professor of surgery in the Thoracic and Oncologic Surgery Branch of the National Cancer Institute (NCI). Throughout his time at the National Cancer Institute, Dr. Ripley was very active in research for gene mutations to improve treatment methods and established the Foregut Team at the NIH Clinical Center for the management of patients with esophageal cancer. Dr. Ripley continues to be active in research in his new appointment at the Baylor Medical Center, and was recently elected to the board of the Mesothelioma Applied Research Foundation to help the advancement of mesothelioma research.
02. Fast Facts
Doctor Fast Facts
Main Specialty: Thoracic Surgery
Other Interests & Specialties: General surgery, mesothelioma, lung cancer, esophageal cancer, thymic cancer, other thoracic malignancies, infectious lung diseases, robotic thoracic surgery and robotic mediastinal surgery.
Certifications, Awards & Accolades: American Board of Surgery Certification in Surgery, American Board of Thoracic Surgery Certification in Thoracic Surgery, 2016 National Cancer Institute (NCI) Director's Innovation Award, Board of Directors of the Mesothelioma Applied Research Foundation
Education & Experience:
Residency in General Surgery at University of Colorado, Denver
Fellowship in Thoracic Surgery at Memorial Sloan-Kettering Cancer Center / New York Presbyterian-Weill Cornell Medical Center
Medical Degree from Vanderbilt University School of Medicine
03. Publications
Publications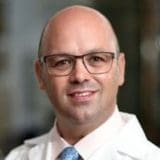 Get Help Contacting Dr. Robert Taylor Ripley