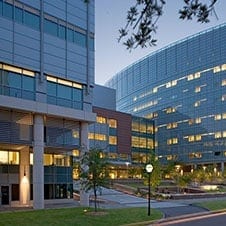 Medical University of South Carolina
---
Contact Information
Hollings Cancer Center
86 Jonathan Lucas Street
Charleston, SC 29425
(843) 792-1414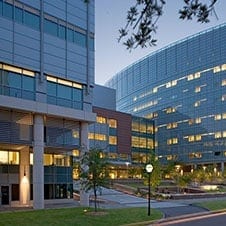 Medical University of South Carolina
---
Contact Information
Hollings Cancer Center
86 Jonathan Lucas Street
Charleston, SC 29425
(843) 792-1414
01. History
History of the Medical University of South Carolina
The Medical University of South Carolina (MUSC) is the only comprehensive health center in the state. Cancer care is provided through the university's Hollings Cancer Center, which is the only National Cancer Institute-Designated Cancer Center in South Carolina. Patients seeking treatment at the center are offered the expertise of over 120 physicians and scientists who are all actively involved in cancer research and the latest treatments.
02. Mesothelioma Care
Mesothelioma Care at the Medical University of South Carolina
Each mesothelioma patient will benefit from a highly specialized team of experts from a variety of subspecialties working together to create a personalized care plan. First, patients may undergo the center's in-depth staging program, which enables them to have a better understanding of the cancer's progression and metastasis and determine the best viable treatment options. Staging may entail a variety of tests, including ultrasounds. Once the team is satisfied with the stage and understanding of an individual's case, the team will work together to develop an individualized treatment plan, which can entail molecular profiling of the tumors for targeted therapy, minimally invasive surgeries, chemotherapy and a variety of radiation therapies.
Hollings Cancer Center also offers a telemedicine program, allowing thoracic cancer patients to receive consultations and second opinions with other physicians in the region. Patients may also benefit from the clinical trials actively being conducted at the center. Research at the center falls into different categories, like their immunology program, cancer biology program, developmental cancer therapeutics program and the cancer control program. The center has often conducted clinical trials around the latest treatments that have shown promise for mesothelioma like immunotherapy.
03. Specializations
Medical University of South Carolina Specializations
Personalized, targeted therapy
Minimally invasive thoracic surgery
Stereotactic radiosurgery
3D radiation therapy
04. Accreditations
Medical University of South Carolina Accreditations
U.S. News & World Report Best Cancer Hospital
National Cancer Institute Comprehensive Cancer Center designation
Commission on Cancer accreditation
Foundation for the Accreditation of Cellular Therapy designation
05. Mesothelioma Clinical Trials
Mesothelioma Clinical Trials at Medical University of South Carolina
The following clinical trials are in progress or actively recruiting participants at Medical University of South Carolina:
Sorry, there are no clinical trials to display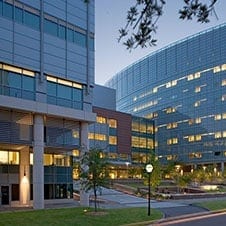 Get Help Contacting Medical University of South Carolina
Free
Mesothelioma Treatment Guide
Please fill in the form to request our FREE Mesothelioma Treatment Guide.
It will be sent to you within 24 hours.