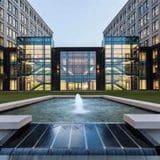 National Cancer Institute
---
Doctors Affiliated with this Treatment Facility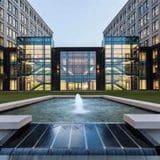 National Cancer Institute
---
Doctors Affiliated with this Treatment Facility
01. History
History of the National Cancer Institute
At the forefront of the race against cancer is the National Cancer Institute (NCI), an independent cancer research institute established by the United States government. NCI is part of the National Institutes of Health, a group of 11 health agencies run as part of the U.S. Department of Health and Human Services. NCI is headquartered in Bethesda, Maryland, just ten miles from heart of the nation's capital, Washington, D.C., and the institute has a second research location at Fort Detrick, Maryland. Additionally, NCI funds the work of numerous cancer researchers at hospitals, foundations and private companies throughout the United States and abroad.
The National Cancer Institute (NCI) was established in 1937 with the passing of the National Cancer Act of 1937. This allocated funds for the NCI as the federal government's cancer research facility and training center. The NCI facilitates the spreading of funds and information across the nation in the spirit of further cancer research. There are some 70 NCI-designated cancer centers supported by the NCI across the country. The NCI has a team of 3,500 employees to achieve this oversight.
In 1944, a second law was passed, the Public Health Service Act, which made the NCI part of the National Institutes of Health, the nation's medical research center. In 1971, then-President Richard Nixon signed into law the National Cancer Act of 1971, which broadened the scope and responsibilities of the NCI "in order to more effectively to carry out the national effort against cancer."
Because the NCI is run by the federal government, its leaders are appointed by the president of the United States. In May 2010, Dr. Harold Varmus, a Nobel Prize-winning scientist, was appointed to the position by President Barack Obama. He is the agency's 14th director.
The funding awarded to the NCI from Congress is funneled to universities, hospitals, medical schools, cancer centers and research labs across the country. This money is spent on cancer research and training the researchers of tomorrow. The funding supports students ranging from high school age to postdoctoral and early-career scientists.
In addition to supporting research occurring every single day, the NCI leads larger initiatives. Key initiatives include the Cancer Moonshot program, the RAS initiative and the National Clinical Trials Network (NCTN), among others. A large focus of these initiatives and research conducted by the NCI is around the promise of immunotherapy and a better understanding of the genetics of cancer. Through the NCI and NCI-designated cancer centers, thousands of clinical trials are offered each year to improve diagnostic tests and treatment options for patients with all types of cancer, including mesothelioma.
02. Specializations
National Cancer Institute Specializations
Cancer biology
Cancer care training
Cancer prevention
Cancer research
Clinical trials
Genomics
Immunotherapy
Mesothelioma
Patient education
03. Mesothelioma Clinical Trials
Mesothelioma Clinical Trials at the National Cancer Institute
The following clinical trials are in progress or actively recruiting participants at the National Cancer Institute:
---
Conditions: Lung Neoplasms, Carcinoma, Non-Small-Cell Lung, Mesothelioma, Cholangiocarcinoma
Last Updated: June 28, 2021
Status: Recruiting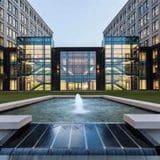 Get Help Contacting National Cancer Institute