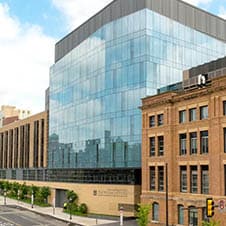 The Wistar Institute Cancer Center
---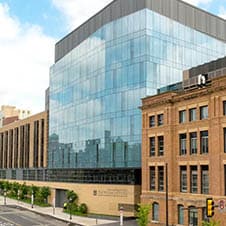 The Wistar Institute Cancer Center
---
01. History
History of The Wistar Institute Cancer Center
The Wistar Institute is a research facility dedicated to using their laboratories to improve human health. The facility has 31 laboratories for its almost 300 staff members to use. The researchers at the center are broken into three different programs to enable specialization within their roles. The Cancer Center at the Institute has had a part in the identification of genes associated with certain types of cancers, as well as the development of monoclonal antibodies which are used for mesothelioma treatment. All the cancer research done at the facility is in the hopes of preventing cancer, increasing early diagnoses and improving therapy options.
The Wistar Institute also supports the next generation of cancer researchers through hosting postdoctoral students. The Institute currently has 58 postdoctoral fellows working alongside established scientists. While patients cannot receive care from the Wistar Institute the discoveries being made within the facility are heralding better outcomes for cancer patients.
02. Specializations
The Wistar Institute Cancer Center Specializations
Cancer research
Immunology
Infectious disease
03. Accreditations
The Wistar Institute Cancer Center Accreditations
NCI-designated Basic Research Cancer Center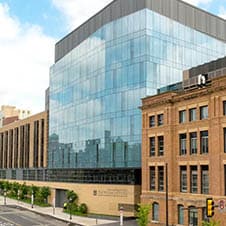 Get Help Contacting The Wistar Institute Cancer Center
Free
Mesothelioma Treatment Guide
Please fill in the form to request our FREE Mesothelioma Treatment Guide.
It will be sent to you within 24 hours.