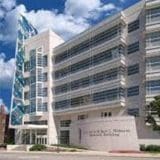 Case Western Reserve University
---
Contact Information
Case Comprehensive Cancer Center
2103 Cornell Road
Wolstein Research Building, Suite 1422
Cleveland, OH 44106
(216) 368-1122
01. History
History of Case Western Reserve University
The Case Comprehensive Cancer Center at Case Western Reserve University specializes in cancer research. They work together with Cleveland Clinic and University Hospitals Case Medical Center to deliver the latest research and cancer treatment for mesothelioma.
The center is composed of seven interdisciplinary scientific initiatives for cancer research, which include cancer prevention and cancer genetics. Their studies are designed to help discover emerging treatments and methods to help prevent cancer, as well as ways to improve patients' quality of life. For their cancer prevention initiatives, they focus on cancer screening processes and behavioral interventions to reduce the risk of cancer, which may include smoking or occupational exposure to toxins like asbestos.
They are active in outreach programs for cancer prevention initiatives, which include educational programs and training seminars to raise awareness of cancer risks and emerging treatment methods. The center also facilitates clinical trials that examine cancer prevention, screening, treatment and supportive care. The trials assess lifestyle choices that may cause cancer, discovering ways to screen for early diagnosis and utilizing pain management strategies for patients with advanced cancers.
02. Specializations
Case Western Reserve University Specializations
Aging-cancer research
Cancer cell signalings
Cancer genetics
Cancer prevention
Developmental therapeutics
03. Accreditations
Case Western Reserve University Accreditations
National Cancer Institute (NCI) Comprehensive Cancer Center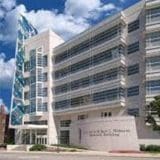 Get Help Contacting Case Western Reserve University