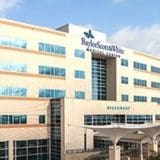 Baylor Scott & White Clinic – Temple
---
Contact Information
2401 South 31st Street
Temple, TX 76508
(254) 724-2150
01. History
History of Baylor Scott & White Clinic – Temple
Baylor Scott & White Clinic – Temple is a nonprofit hospital system with 12 hospitals and more than 65 clinics located throughout central Texas. Its main location, Scott & White Memorial Hospital, is located in the city of Temple and is the primary teaching hospital of the Texas A&M Health Science Center College of Medicine. The network has seen many medical firsts, notably in 1933 when the American College of Surgeons approved Scott & White as the first cancer diagnostic and treatment center in Texas. The Scott & White Cancer Institute is one of the hospital's Centers for Excellence, and consists of the Cancer Treatment Center, Cancer Research Institute and the Drug Delivery Institute. The institute has been granted Approval with Commendation as a Teaching Hospital Cancer Program by the American College of Surgeons Commission on Cancer and is one of just 21 academic health centers in the United States to be designated as a Siemens One Center.
02. Mesothelioma Care
Mesothelioma Care at Baylor Scott & White Clinic – Temple
A team of specialists at Baylor Scott & White Clinic treat malignant mesothelioma with personalized plans. Their Chest Cancer Research and Treatment Center in Dallas, which operates alongside Baylor Scott & White, also works with the health center to provide specialized care and advanced treatment options for patients diagnosed with mesothelioma.
A team of oncologists, radiation oncologists and thoracic surgeons tailor treatment plans based on age, stage of malignant mesothelioma and medical history. In addition to surgical procedures to remove the cancer, therapeutic procedures such as thoracentesis are offered to mesothelioma patients. Paracentesis is a similar procedure available at Baylor Scott & White Clinic, which removes fluid from the peritoneal cavity. These procedures are often offered to patients in order to relieve them of symptoms associated with mesothelioma.
More than 600 employees operate and facilitate research and clinical trial studies at Baylor Scott & White Clinic, which are available to patients who qualify. Patients are able to access navigation services to assist with patient support and coordinating appointments. They may also take part in survivorship programs and various support groups to help cope with diagnosis and other hardships associated with cancer.
03. Specializations
Baylor Scott & White Clinic – Temple Specializations
Chemotherapy
Pain Management
Paracentesis
Radiation Therapy
Surgery
Thoracentesis
04. Accreditations
Baylor Scott & White Clinic – Temple Accreditations
National Best Hospitals by U.S. News & World Report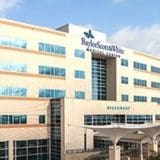 Get Help Contacting Baylor Scott & White Clinic – Temple