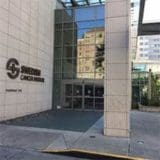 Swedish Cancer Institute at Swedish Medical Center
---
Doctors Affiliated with this Treatment Facility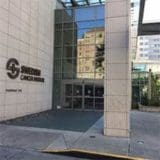 Swedish Cancer Institute at Swedish Medical Center
---
Doctors Affiliated with this Treatment Facility
01. History
History of the Swedish Cancer Institute at Swedish Medical Center
The Swedish Cancer Institute has a history of being on the cutting edge of cancer treatments, right from its very beginnings. In 1928, shortly after the discovery of the X-ray, it was discovered that the rays could be used to target cancer cells. Dr. Nils Johanson was fascinated by this realization and convinced the trustees of Swedish Hospital to purchase a supervoltage X-ray machine – one of just eight in existence in the United States. The hospital also spent tens of thousands of dollars on radium, another material found to promise as a cancer therapy. With these materials, the hospital established the Swedish Tumor Institute in 1932, the first high-energy radiation therapy center in the western United States.
Several patented innovations have kept the Swedish Cancer Institute at the forefront of cancer research in the past decade, such as the CyberKnife® and Gamma Knife® — not actually knives at all, but noninvasive radiosurgery instruments that are used to treat brain tumors and other cancers.

02. Mesothelioma Care
Mesothelioma Care at the Swedish Cancer Institute at Swedish Medical Center
At the Swedish Cancer Institute, physicians understand and stress the importance of diagnosing mesothelioma accurately, pinpointing type and cell type before figuring out a treatment plan. This cancer center specializes particularly in the treatment of pleural mesothelioma, both in early stages and advanced stages.
The Swedish Cancer Institute uses a multidisciplinary treatment approach, pulling in a team of medical oncologists, radiation oncologists, pulmonologists and surgeons to develop a personalized treatment plan for each patient. They pay special attention to what the individual wants as well, tailoring their approach to meet patient wants and needs.
Multimodal therapy is the main treatment plan for mesothelioma patients, consisting of a combination of chemotherapy, surgery and/or radiation therapy. One focus in particular at the Swedish Cancer Institute is SMART Therapy, which means surgery for mesothelioma after radiation therapy. The cancer center also continues to research angiogenesis to learn more about how mesothelioma tumors can be prevented and removed, while also conducting mesothelioma clinical trials.
There are a variety of support resources that patients can utilize at this cancer center, including Patient Navigators, who help with coping, treatment, medication, home-health care and transportation. Patients can also try art therapy, cancer education classes, the cancer education center, cancer rehabilitation, counseling and support services, genetic counseling and testing, a knitting program, massage therapy, music therapy, meditation, naturopathic medicine and nutrition counseling.
03. Specializations
Swedish Cancer Institute at Swedish Medical Center Specializations
Angiogenesis research
Early and advanced stage mesothelioma
Malignant pleural mesothelioma
Mesothelioma clinical trials
SMART therapy
04. Accreditations
Swedish Cancer Institute at Swedish Medical Center Accreditations
Commission on Cancer accredited
Named Seattle Area's Best Hospital
05. Mesothelioma Clinical Trials
Mesothelioma Clinical Trials at the Swedish Cancer Institute at Swedish Medical Center
The following clinical trials are in progress or actively recruiting participants at the Swedish Cancer Institute at Swedish Medical Center:
Sorry, there are no clinical trials to display
Sorry, there are no clinical trials to display
---
Conditions: Carcinoma, Melanoma, Carcinoma, Squamous Cell, Uterine Cervical Neoplasms, Mesothelioma, Nasopharyngeal Carcinoma, Cholangiocarcinoma, Breast Neoplasms, Lung Neoplasms, Carcinoma, Basal Cell, Squamous Cell Carcinoma of Head and Neck, Colorectal Neoplasms, Endometrial Neoplasms, Carcinoma, Non-Small-Cell Lung, Carcinoma, Neuroendocrine, Thymoma, Small Cell Lung Carcinoma, Anus Neoplasms, Vulvar Neoplasms
Last Updated: April 28, 2021
Status: Recruiting
Locations: Los Angeles, CA. Los Angeles, CA. San Diego, CA. San Francisco, CA. Atlanta, GA. Chicago, IL. Fairway, KS. Detroit, MI. New York, NY. New York, NY. Portland, OR. Philadelphia, PA. Pittsburgh, PA. Houston, TX. Salt Lake City, UT. Charlottesville, VA. Seattle, WA.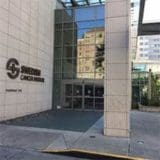 Get Help Contacting Swedish Cancer Institute at Swedish Medical Center