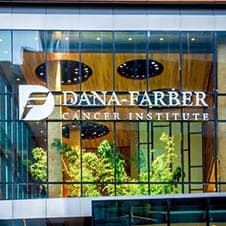 Dana-Farber Cancer Institute
---
Doctors Affiliated with this Treatment Facility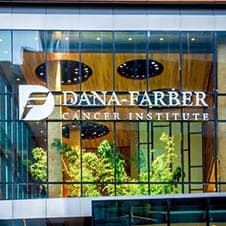 Dana-Farber Cancer Institute
---
Doctors Affiliated with this Treatment Facility
01. History
History of the Dana-Farber Cancer Institute
The Dana-Farber Cancer Institute's history dates back to just after World War II, when a doctor named Sidney Farber founded the Children's Cancer Research Foundation in Boston. From its founding in 1947, the foundation's mission was to provide state-of-the-art treatment to young people suffering from cancer while also pioneering new preventatives, treatments and cures for the disease.
The Dana-Farber Cancer Institute supports approximately 300,000 patient visits each year and is involved in some 700 clinical trials. The institute takes part in a number of joint programs with other highly regarded Boston institutions, including Brigham and Women's Hospital, Children's Hospital Boston and Massachusetts General Hospital.
In the past two decades, Dana-Farber researchers have made significant contributions in the diagnosis, treatment and curing of colon cancer, leukemia and lung cancer, among other diseases. The institute is also active in the search for a cure for HIV/AIDS; in fact, a 1996 discovery by Dana-Farber researchers about how the HIV virus replicates and infects healthy cells was heralded by Science magazine as the "Breakthrough of the Year."
02. Mesothelioma Care
Mesothelioma Care at the Dana-Farber Cancer Institute
Today, the Dana-Farber Cancer Institute is a renowned mesothelioma cancer treatment center that has partnered with the Brigham and Women's Cancer Center for the treatment of the cancer. Together, they have developed the International Mesothelioma Program (IMP), which is located at the Brigham and Women's Hospital. More than 300 mesothelioma patients are treated through their program each year, as they continue to innovate their treatment techniques.
Dana-Farber and Brigham and Women's use a multidisciplinary approach, specialized to each individual patient. Surgery, chemotherapy and radiation therapy are common treatments, especially a combination of the three for multimodal therapy. Common mesothelioma surgeries performed include a pleurectomy and extrapleural pneumonectomy, and the IMP has pioneered the use of surgery and HIPEC (heated intraperitoneal chemotherapy).
The IMP has a strong focus on mesothelioma drug development with ongoing efforts to find new diagnostic tools and treatment methods through clinical trials. Patients may be able to participate in clinical trials right at the cancer center. With an established team of mesothelioma specialists, Dana-Farber Cancer Institute also contributes to a medical team that offers various support services to mesothelioma patients, including intensive palliative care support, emotional support, occupational and physical therapies and home care services.
For mesothelioma patients that have successfully completed treatment, the Dana Farber Cancer Institute has an Adult Survivorship Program. This program is part of the LIVESTRONG Survivorship Center of Excellence Network, offering clinical care and services to mesothelioma survivors.
03. Specializations
The Dana-Farber Cancer Institute Specializations
Mesothelioma
Multimodal therapy
Palliative care
Surgery and HIPEC
04. Accreditations
The Dana-Farber Cancer Institute Accreditations
American Nurses Credentialing Center Magnet Recognition
Harvard Medical School Teaching Hospital
National Cancer Institute Designated Comprehensive Cancer Center
National Comprehensive Cancer Network designation
U.S. News National Cancer Best Hospitals ranking
05. Mesothelioma Clinical Trials
Mesothelioma Clinical Trials at the Dana-Farber Cancer Institute
The following clinical trials are in progress or actively recruiting participants at the Dana-Farber Cancer Institute:
---
Conditions: Mesothelioma
Last Updated: April 13, 2021
Status: Recruiting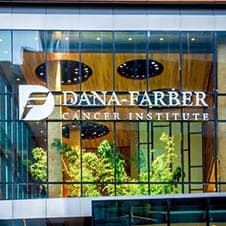 Get Help Contacting Dana-Farber Cancer Institute