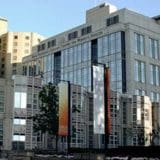 Brigham and Women's Hospital
---
Doctors Affiliated with this Treatment Facility
Contact Information
International Mesothelioma Program
75 Francis Street
Boston, MA 02115
(617) 732-6824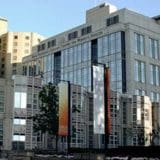 Brigham and Women's Hospital
---
Doctors Affiliated with this Treatment Facility
Contact Information
International Mesothelioma Program
75 Francis Street
Boston, MA 02115
(617) 732-6824
01. History
History of Brigham and Women's Hospital
Also known as "The Brigham," Brigham and Women's Hospital is an internationally recognized leader in the health care and medical research fields. The 793-bed hospital serves as the teaching affiliate of the highly respected Harvard Medical School and is located in the heart of Boston's medical district. Brigham and Women's is also a partner in the Dana-Farber/Harvard Cancer Center, a collaboration of 13 separate cancer treatment centers.
Throughout their 180-year history, Brigham and Women's facilities have consistently been at the forefront of medical advances. In 1847, Boston Lying-In Hospital became the first hospital ever to administer anesthesia during childbirth. In 1923, a doctor at Peter Bent Brigham Hospital performed the world's first successful heart valve surgery on a 12-year-old girl. The world's first successful human organ transplant was performed at Peter Bent Brigham in 1954, when a kidney was transplanted from one twin to another – a feat that earned the surgeon a Nobel Prize. In 1984, New England's first heart transplant was performed at the newly-formed Brigham and Women's Hospital. And in 2011, a Brigham and Women's surgical team performed the United States' first-ever full face transplant.
02. Mesothelioma Care
Mesothelioma Care at Brigham and Women's Hospital
The Brigham and Women's Hospital treats mesothelioma cancer at the Lung Center, which is a renowned center of excellence with 36 different programs for respiratory conditions. The hospital is also a founding member of the International Mesothelioma Program (IMP), which is the largest research and treatment effort of its kind across well-renowned medical centers in Boston, in order to extend and improve survival and quality of life for mesothelioma patients. As part of the IMP, Brigham and Women's Hospital collaborates with the Dana-Farber Cancer Institute, Massachusetts General Hospital, the Boston VA Health Care System and Harvard School of Public Health.
The center's specialists include experts with more than 20 years of experience diagnosing and treating mesothelioma. They provide a team-based approach to treating mesothelioma and their options include chemotherapy, surgery and radiation therapy. As part of the IMP, mesothelioma experts developed the four-gene ratio test, which is a molecular test to help determine patient prognosis from a trimodal therapy plan of those three standard treatments. In utilizing this test, specialists can create more personalized treatment plans with better patient outcomes.
Brigham and Women's Hospital also offers the latest treatment options to improve prognosis. Their experts utilize their advanced surgical treatments when applicable, like interoperative chemotherapeutic drugs, which are recognized by clinicians around the world. The hospital, along with their IMP collaborators, is leading numerous clinical trials for emerging treatments, including novel biological drugs administered with surgery based on the genetics of a patient's mesothelioma tumors.
The team at Brigham and Women's Hospital offers a mesothelioma support team, including social workers and patient liaisons to help simplify the processes beyond treatment itself. Special housing assistance is also offered to mesothelioma patients undergoing treatment and their families.
03. Specializations
Brigham and Women's Hospital Specializations
Chemotherapy
Extrapleural Pneumonectomy
Pleurectomy
Radiation therapy
04. Accreditations
Brigham and Women's Hospital Accreditations
Ranked 20 on 2018–19 U.S. News & World Report Best Hospitals Honor Roll
Ranked 4 in Adult Cancer Hospitals by U.S. News & World Report
Commission on Cancer (CoC) accreditation
05. Mesothelioma Clinical Trials
Mesothelioma Clinical Trials at Brigham and Women's Hospital
The following clinical trials are in progress or actively recruiting participants at Brigham and Women's Hospital:
---
Conditions: Neoplasms, Mesothelioma, Breast Neoplasms, Colorectal Neoplasms, Pancreatic Neoplasms, Carcinoma, Renal Cell, Liver Neoplasms, Prostatic Neoplasms, Neoplasms, Squamous Cell
Last Updated: July 28, 2021
Status: Recruiting
---
Conditions: Mesothelioma, Lung Neoplasms
Last Updated: May 27, 2021
Status: Recruiting
---
Conditions: Mesothelioma
Last Updated: August 20, 2020
Status: Recruiting
06. Hospital Services
Patient and Family Services at Brigham and Women's Hospital
Brigham and Women's Hospital offers support resources for patients and family members. The Patient Care Coordination team works to meet the psychological and medical needs of patients and families. The coordination team can connect individuals with several resources, including:
07. Offsite Services in Boston
Patient and Family Services in the Boston Area
Brigham and Women's Hospital is located in the major metropolitan area of Boston. As a result, many services are easily accessible for mesothelioma patients and their families during or after treatment. These offsite services include support groups, counseling, hospice and pain clinics.
Stress Management Programs
Survivor Wellness Programs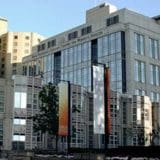 Get Help Contacting Brigham and Women's Hospital