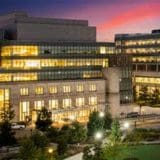 ---
Doctors Affiliated with this Treatment Facility
Contact Information
Thoracic Clinic
20 Duke Medicine Circle
Clinic 3-2
Durham, NC 27710
(888) 275-3853
01. History
History of the Duke University Cancer Center
The Duke Cancer Institute was founded in 1971, but the history of the Duke University Medical Center goes back much further. The medical center was founded in 1930 after a $4 million bequest from James B. Duke, a tobacco and textile industrialist who is the namesake for the university. The Duke University Hospital opened its doors on July 21, 1930, filling 17 of its 400 beds on its first day of operations. The medical school and hospital were renamed in 1957 as the Duke University Medical Center.
A number of "firsts" have been accomplished at the medical center throughout its history. In 1936, a surgeon at Duke used ultraviolet light to kill germs in an operating room. The following year, the hospital founded the country's first brain tumor program in the country, the beginning of what would eventually become the cancer center. In 1956, the hospital's surgeons were the first to use systemic hypothermia during cardiac surgery. And in the 1990s, geneticists at the medical center invented a test to screen newborns for dozens of metabolic diseases at the same time, a test that is now a standard throughout the country.
Located in Durham, North Carolina, the Duke Cancer Center at Duke Cancer Institute is a National Cancer Institute-designated Comprehensive Cancer Center that was founded in 1971. The Institute is affiliated with the Duke University Health System, a hospital system affiliated with the private research university.
02. Mesothelioma Care
Mesothelioma Care at the Duke University Cancer Center
More than 50,000 cancer patients are seen at Duke each year, including 6,000 new cancer patients who come to the hospital from every state in the United States and from countries around the world. Duke Cancer Institute is renowned not just for its level of patient care, but largely for its continued research into cancers like mesothelioma. Duke has a dedicated Solid Tumor Therapeutics Program, which covers an array of cancers, including thoracic cancers like lung cancer and pleural mesothelioma. At Duke, there are doctors that specialize in the treatment and research of mesothelioma and other asbestos-related diseases.
The Solid Tumor Therapeutics Program focuses on tumor behavior, the immune system, angiogenesis, pre-clinical trials and parallel clinical trials. The program's main goal is to align all research efforts to better understand cancer. Clinical trials are offered at Duke for eligible patients.
Duke Cancer Institute provides many different resources to both patients and caregivers, including rehabilitation programs, recreational therapies and survivor-specific resources.
Treating Camp Lejeune Water Contamination Injuries
Duke offers treatment for several cancers that may affect military employees and families. For years, water sources at nearby Marine Corps Base Camp Lejeune contained hazardous chemicals. As a result, some service members and base residents developed serious health conditions, including cancer.
Common Cancers From Camp Lejeune Water*
Bladder cancer
Kidney cancer
Leukemia
Liver cancer
Multiple myeloma
Non-Hodgkin lymphoma
*Other cancers may be related to Camp Lejeune water.
Service members and residents of Camp Lejeune who develop related cancers may be able to seek treatment at Duke. For instance, the center offers a wide range of bladder cancer treatments, including minimally invasive surgery. The center also has kidney cancer specialists with extensive experience performing complex treatments. Duke liver cancer specialists offer aggressive treatment found at only a few hospitals in the country.
Patients seeking treatment for cancers linked to Camp Lejeune water may worry about treatment costs. But new legislation has provided help for people injured by Camp Lejeune water. Affected individuals can speak with a lawyer to understand their legal options for compensation. The lawyer can explain eligibility factors related to Camp Lejeune claims.
03. Specializations
The Duke University Cancer Center Specializations
Clinical trial development
Solid tumor therapies
Thoracic cancers (lung cancer and mesothelioma)
04. Accreditations
The Duke University Cancer Center Accreditations
National Cancer Institute Comprehensive Cancer Center designation
05. Hospital Services
Patient and Family Services at the Duke University Cancer Center
The Duke University Cancer Center offers many support resources for patients and family members. Some of these services can be found on their Events Calendar. Other services include:
06. Offsite Services in Durham
Patient and Family Services in the Durham Area
The Duke University Cancer Center is located in the major metropolitan area of Durham. As a result, many services are easily accessible for mesothelioma patients and their families during or after treatment. These offsite services include counseling, hospice care, housing and pain clinics.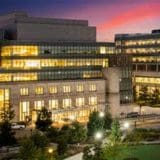 Get Help Contacting Duke Cancer Center