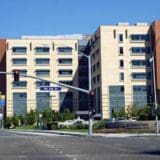 University of California, Irvine
---
Contact Information
Chao Family Comprehensive Cancer Center
101 The City Drive
Building 23; Route 81
Orange, CA 92868
(714) 456-8600
01. History
History of University of California, Irvine
When it was established in 1989, its cancer center became the only university-based cancer center in Orange County, which still stands today. The University of California Irvine Medical Center treats a variety of cancers, including mesothelioma. They specialize in the treatment of lung cancers and in the treatment of cancers that have spread to other areas of the body.
UCI Health places a strong focus on detecting cancer early. They offer an array of screening tests, specifically for patients with a history of asbestos exposure, smoking and other risk factors for developing mesothelioma.
In addition to traditional treatments, UCI Health also offers many specialized treatments and therapies that aren't available at all hospitals, such as non-surgical options. A rigid bronchoscopy, laser ablations and photodynamic therapy are options that patients may prefer if they are looking for non-invasive techniques. At any given time, there are more than 60 NCI-approved clinical trials taking place at the UC Irvine Medical Center, half of which were developed by physicians and researchers at the Chao Cancer Center. These clinical trials focus not just on treating cancer, but also on preventing it. Cancer prevention is central to Chao's mission. In fact, the cancer center is one of six institutions chosen by the National Cancer Institutes to lead a chemoprevention consortium. The center also benefits from partnerships with the Beckman Laser Institute & Medical Clinic and the John Tu & Thomas Yuen Center for Functional Onco-Imaging, which provide the newest tools for advanced imaging. A lung cancer palliative care team is also available to ensure patients are comfortable throughout their treatment journey.
02. Specializations
University of California, Irvine Specializations
Cancer screening
Lung cancers
Mesothelioma
Metastasized cancers
Palliative care
Photodynamic therapy
03. Accreditations
University of California, Irvine Accreditations
American Nurses Credentialing Center Magnet Recognized
Leapfrog Hospital Safety Grade
National Cancer Institute Designated Comprehensive Cancer Center
U.S. News Best Hospitals rating
U.S. News No. 1 Hospital in Orange County ranking
04. Mesothelioma Clinical Trials
Mesothelioma Clinical Trials at University of California, Irvine
The following clinical trials are in progress or actively recruiting participants at University of California, Irvine:
---
Conditions: Carcinoma, Neoplasms, Carcinoma, Squamous Cell, Adenocarcinoma, Neoplasms, Germ Cell and Embryonal, Mesothelioma, Nasopharyngeal Carcinoma, Cholangiocarcinoma, Carcinoma, Basal Cell, Gastrointestinal Stromal Tumors, Carcinoid Tumor, Carcinoma, Transitional Cell, Carcinoma, Adenoid Cystic, Adenocarcinoma of Lung, Teratoma, Carcinoma, Neuroendocrine, Pheochromocytoma, Seminoma, Cystadenocarcinoma, Serous, Choriocarcinoma, Carcinoma, Endometrioid, Cystadenocarcinoma, Paraganglioma, Chordoma, Hemangiosarcoma, Fibromatosis, Aggressive, Adenocarcinoma, Mucinous, Nerve Sheath Neoplasms, Trophoblastic Neoplasms, Gestational Trophoblastic Disease, Neurofibrosarcoma, Thyroid Neoplasms, Fibroma, Cystadenocarcinoma, Mucinous, Pseudomyxoma Peritonei, Vulvar Neoplasms, Sex Cord-Gonadal Stromal Tumors, Adrenocortical Carcinoma, Carcinoma, Islet Cell, Paget Disease, Extramammary, Adenocarcinoma, Papillary, Carcinoma, Acinar Cell, Adenocarcinoma, Bronchiolo-Alveolar, Neoplasms, Unknown Primary, Mixed Tumor, Mullerian, Carcinoma, Giant Cell, Adenocarcinoma, Clear Cell
Last Updated: August 1, 2023
Status: Recruiting
Locations: Birmingham, AL. Mobile, AL. Anchorage, AK. Miami Beach, FL.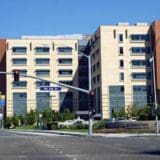 Get Help Contacting University of California, Irvine