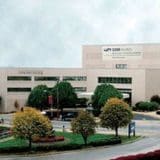 Saint Louis University Cancer Center
---
Contact Information
3655 Vista Avenue
Saint Louis, MO 63110
(866) 977-4440
01. Mesothelioma Care
Mesothelioma Care at Saint Louis University Cancer Center
The pulmonary, critical care and sleep medicine unit at the Saint Louis University Cancer Center utilizes the latest technology to deliver care to individuals battling lung conditions and cancers, such as mesothelioma.
Their interdisciplinary team includes specialists in interventional pulmonology and oncology in order to provide the best methods of treatment for the patient. They provide lung transplantation evaluations with open lung biopsies, which will determine whether cancer is present in the lung. Function tests, imaging tests and bronchoscopy are also offered at the center, utilizing the latest technology to help patients receive an accurate diagnosis and be able to start treatment as quickly as possible. Their experts are specialized in lung-sparing treatments and minimally invasive surgeries through the interventional radiology department in order to help patients recover faster and improve their quality of life.
Clinical trials in hematology, oncology and cellular therapy are available to patients who may be qualified. Although they do not always facilitate trials that are related to lung cancer or mesothelioma, their studies are developing and explore new treatment methods for medicine and technology that may result in life-saving treatments for other cancers down the road.
02. Specializations
Saint Louis University Cancer Center Specializations
Bronchoscopy
Chemotherapy
Endoscopic esophageal ultrasound (EUS)
Pleural biopsy
Radiation therapy
Surgery
Video-assisted thoracoscopic pleural and lung biopsy
03. Accreditations
Saint Louis University Cancer Center Accreditations
College of American Pathologists accreditation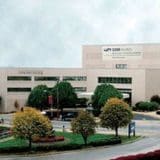 Get Help Contacting Saint Louis University Cancer Center