Exposure to asbestos can lead to a number of serious conditions, including cancer. Asbestos cancer often refers to mesothelioma specifically, but may also be referring to other asbestos-related diseases like asbestosis and asbestos lung cancer. Asbestos has also been linked in some cases to other more common types of cancer, like breast cancer.
Asbestos exposure has been a global threat for many years, and continues to be an issue even with more countries banning the mineral. The durable mineral was used for centuries around the world in so many industries because of its heat and chemical resistance, and is still prominent in certain parts of the world despite knowing its health risks for many years.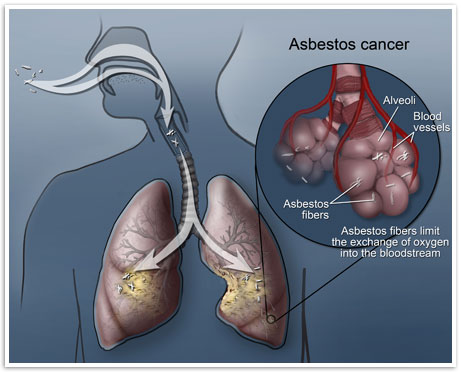 Its history and continued use puts millions around the world at risk of asbestos exposure.
Types of Asbestos Cancer
Mesothelioma is a rare and aggressive form of asbestos cancer diagnosed in 2,400 to 2,800 people in the U.S. each year.
Researchers estimate about 4% of all lung cancer cases can be linked to asbestos exposure.
Asbestosis is a chronic lung condition that leads to long-term breathing problems and can develop into cancer.
Asbestos has also been linked in some cases to other types of cancer like ovarian and colon cancer.
Though these cancers and conditions caused by asbestos are quite rare, they highlight a global burden with cases expected to continue to increase for some time. According to data from the Centers of Disease Control, asbestos cancers cause at least around 12,000 deaths in the United States each year.
Diagnosing Asbestos Cancer
Across all types of asbestos cancers, the first signs of disease are typically nonspecific. The symptoms can be as vague as a persistent cough, chest pain or shortness of breath, signs that can be associated with other, less serious conditions or other types of cancer. The symptoms will vary depending on the origin of the cancer, like the lungs, lung lining or the abdominal cavity.
Common Asbestos Cancer Symptoms
Shortness of breath
Persistent cough
Abdominal pain and swelling
Chest pain
Fatigue
Loss of appetite or nausea
Considering many people don't realize or remember they were exposed to asbestos because of the extended duration of the cancer's progression, these health risks can be even more dangerous. After exposure, it takes anywhere from a decade to upwards of 50 years for mesothelioma or other asbestos cancers to show symptoms. The asbestos fibers become stuck in the body, like in the lining of the lungs, and cause irritation and scarring over time. This irritation can develop into tumors, causing these diseases such as pleural mesothelioma. For many patients, the symptoms won't begin to present until the cancer has already developed to a more advanced stage.
The long latency period of asbestos-related diseases combined with such vague symptoms makes these cancers incredibly difficult to diagnose and can be a lengthy process. Diagnostic tests may include imaging scans, like CT scans and MRIs. In most cases, a biopsy or a tissue sample is required to definitively diagnose the disease. Some advancements have been made in detecting mesothelioma and other asbestos cancers earlier through biomarkers and blood tests, but more research is still needed.
Diagnosing asbestos-related cancers early is so important, as mesothelioma especially is known as an aggressive cancer with a poor prognosis. With earlier detection, patients will have more curative treatment options and a better opportunity for extended survival.
Resources for Asbestos Cancer Patients and Families
Treatment for Asbestos Cancers
Like other types of cancer, asbestos cancer can be treated with conventional therapies like chemotherapy, surgery and radiation therapy. Often, asbestos cancers are treated with a multimodal approach, or combination of therapies. In many instances, multimodal treatment has been shown to improve survival rates rather than treating with chemotherapy or surgery on its own.
Treatment plans will vary based on the individual's case. Many factors can impact the treatments available for a particular patient including the type and cell type of the cancer, stage, age and gender. Though the standard of care differs for each type of asbestos cancer, some patients may be ineligible or may find better results with a new combination or emerging treatment. Determining the best treatment course for an individual's case is vital to improving life expectancy.
Standard Treatments for Asbestos Cancers
Along with common multimodal approaches, clinical trials and ongoing studies are examining the efficacy of new combinations of conventional cancer treatments as well as more experimental therapies.
Immunotherapy, for instance, is one emerging type of treatment that has shown benefits for lung and mesothelioma cancer. Since this new type of treatment relies on boosting the immune system in some way, it has proven to be promising for cancers like mesothelioma and other lung diseases that are immunogenic, or capable of producing an immune response.
Keytruda (pembrolizumab) and Opdivo (nivolumab) are among several immunotherapy drugs that have already been FDA approved for the treatment of certain kinds of asbestos-related lung cancer, including all types of non-small cell lung carcinoma (NSCLC). Though no immunotherapy drugs are FDA-approved for mesothelioma yet, the National Comprehensive Cancer Network (NCCN) revised the standard chemotherapy treatment recommendation of alimta and cisplatin to also include Avastin (bevacizumab), another type of immunotherapy drug.
Top Mesothelioma Doctors in the Country
Surgical Oncologist

UPMC Hillman Cancer Center
Chief, Division of Thoracic Surgery & Director, International Mesothelioma Program

Brigham and Women's Hospital
Immunotherapy and other emerging treatments, like photodynamic therapy, have even shown promise for patients with more advanced disease, or cancer that has spread to other organs and the lymph nodes. In a recent clinical trial, malignant mesothelioma patients diagnosed at stage 3 and stage 4, with an average life expectancy of about one year, saw survival of three years or more when treated with photodynamic therapy and surgery.
Research into immunotherapy and new treatment combinations continues to be a focus for mesothelioma and other asbestos-related cancers, with the hopes of finding a cure.
Treatment Costs Associate with Asbestos Cancer
Patients and their family members face expensive medical bills from diagnosing and treating asbestos cancer. One round of chemotherapy treatment can cost upwards of $50,000, and some experimental treatments, like Keytruda, cost more than $100,000 for one year of treatment. For most families, these expenses on top of any necessary traveling to a specialist and other related costs can quickly become a burden.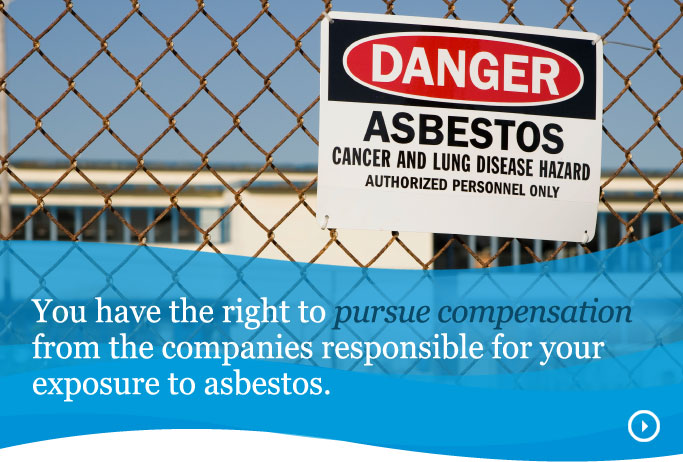 The fact that asbestos causes cancer and other health risks has been known for many years, though many industries continued to expose their employees to various asbestos products and materials anyway. As such, asbestos victims have legal rights and may be eligible to receive finaincial assistance to help cover their medical bills. Talk with an experienced asbestos attorney to understand all the legal options available and determine the best avenue for your unique case.
Author: Linda Molinari
Editor in Chief, Mesothelioma Cancer Alliance
Read about Linda
Sources