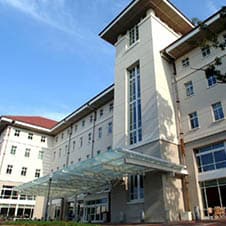 Winship Cancer Institute of Emory University
---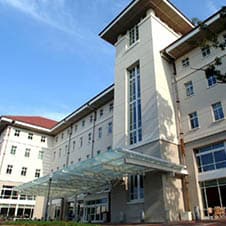 Winship Cancer Institute of Emory University
---
01. Mesothelioma Care
Mesothelioma Care at Winship Cancer Institute of Emory University
Winship Cancer Institute, which operates through Emory University Hospital, uses its state-of-the-art technology and research to treat patients diagnosed with mesothelioma. As Georgia's only comprehensive cancer center, designated by the National Cancer Institute, the center provides groundbreaking therapies and treatments for patients.
Winship Cancer Institute is the only cancer center in Georgia to offer proton therapy as an emerging treatment method in radiation oncology. The therapy uses protons to treat mesothelioma tumors without damaging surrounding tissue. Immunotherapy, which shows promise for treating lung cancers, is also offered to mesothelioma patients at the center. In addition to non-surgical therapies and treatment, Winship also utilizes minimally invasive surgery to remove cancerous tissue or tumors from the lungs when necessary.
The institute provides a supportive oncology team, who can match patients with resources such as counseling, dietary needs, social services and can provide a nurse navigator for additional assistance. Winship's clinical trial program allows patients to access novel treatment options that may not be found at other cancer centers. With five clinical trial locations throughout the Atlanta area, Winship has the ability to match patients with a clinical trial that caters to almost any type of cancer.
02. Specializations
Winship Cancer Institute of Emory University Specializations
Chemotherapy
Immunotherapy
Proton therapy
Radiation therapy
Minimally invasive surgery
Targeted Therapy
03. Accreditations
Winship Cancer Institute of Emory University Accreditations
National Cancer Institute (NCI) Comprehensive Cancer Center
Ranked No. 1 for cancer care in Georgia
American College of Radiology Lung Cancer Screening Center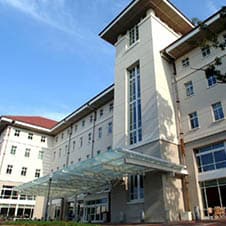 Get Help Contacting Winship Cancer Institute of Emory University
Free
Mesothelioma Treatment Guide
Please fill in the form to request our FREE Mesothelioma Treatment Guide.
It will be sent to you within 24 hours.