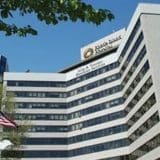 Lifespan Cancer Institute, Rhode Island Hospital
---
Contact Information
Thoracic Multidisciplinary Clinic
593 Eddy Street
Ambulatory Patient Center (APC Building)
Providence, RI 02903
(844) 222-2881
01. History
History of Lifespan Cancer Institute, Rhode Island Hospital
The Rhode Island Hospital is part of a network in the area that collaborates to improve patient care for those with any condition, including cancer. In 2002, Rhode Island Hospital received an $8.2 million grant from the National Institutes of Health Centers of Biomedical Research Excellence (COBRE) to establish the COBRE Center for Cancer Research Development at Rhode Island Hospital (COBRE CCRD).
In later years, the center got more funding to continue advancing cancer research efforts. At the center of its mission, the Rhode Island Hospital COBRE CCRD strives to "create, interpret and apply new knowledge based on original, collaborative, multidisciplinary laboratory studies to uncover the cellular and molecular pathways leading to cancer."
02. Mesothelioma Care
Mesothelioma Care at Lifespan Cancer Institute, Rhode Island Hospital
In addition to their elaborate research facilities, the Thoracic Multidisciplinary Clinic at Rhode Island Hospital is part of the Lifespan Cancer Institute, treating patients who suffer from mesothelioma. They have a team-based approach to care and implement the knowledge of experts across a variety of specializations to deliver comprehensive care to patients.
The clinic offers a variety of treatment options, including surgery and targeted chemotherapy. They specialize in precision medicine, which includes immunotherapy and molecularly targeted treatment. These treatments are designed to be more personalized than standard methods of treatment, and some methods are still emerging through research at the center. A physician at the clinic will offer this treatment if a patient is fit, and it typically is utilized as a second- or third-line treatment for mesothelioma patients whose cancer doesn't respond to traditional methods like surgery, chemotherapy and radiation.
Social work and spiritual care services are available to patients in order to help them and their families navigate their cancer diagnosis. Mesothelioma patients may also be eligible for clinical trials, as they explore internal medicine, cancer research development and pulmonary studies. Lifespan Cancer Institutes facilitate more than 1,500 research studies, which may be available to patients if they fit the necessary criteria of the specific trials.
03. Specializations
Lifespan Cancer Institute, Rhode Island Hospital Specializations
Brachytherapy
CyberKnife
Intensity-modulated radiation therapy (IMRT)
Image-guided radiation therapy (IGRT)
Medical oncology
Precision medicine
04. Accreditations
Lifespan Cancer Institute, Rhode Island Hospital Accreditations
"A" grade for hospital safety from The Leapfrog Group
Recognition for high-quality care by the Quality Oncology Practice Initiative (QOPI) Certification Program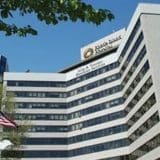 Get Help Contacting Lifespan Cancer Institute, Rhode Island Hospital