01. Mesothelioma Law Firm Overview
What Is a Mesothelioma Law Firm?
A mesothelioma law firm is an association of lawyers specializing in asbestos lawsuits. The lawyers at a firm provide experienced, comprehensive legal help to asbestos victims. They have experience winning mesothelioma compensation on behalf of patients and their families.
Lawyers at top asbestos law firms handle every part of asbestos victims' cases. This includes filing lawsuits, negotiating settlements and litigating at trial. Asbestos lawyers also pursue additional compensation options, like asbestos trust fund claims.
Mesothelioma law is a highly specialized field. Asbestos firms have the knowledge and resources to litigate complex mesothelioma cases. They also have experience working with asbestos victims and understand the unique challenges of their diagnoses. This allows patients to focus on treatment and spending time with their loved ones.
These firms are best at helping people affected by mesothelioma cancer receive the assistance they deserve.
Why Work With a Law Firm Specializing in Mesothelioma Cases
Working with specialized mesothelioma law firms offers several benefits. Lawyers at these firms have the resources and knowledge to build strong cases. They also have proven track records of winning compensation. They are compassionate professionals who have experience working with mesothelioma patients and are attuned to their unique needs.
The service provided by these firms is designed to win much needed mesothelioma compensation. This compensation can help patients and their family members pay for:
Lost wages
Travel accommodations
Law firms work on behalf of their clients to win compensation. They can file lawsuits, negotiate settlements and argue cases at trial. This allows asbestos victims to focus on personal matters without having to sacrifice legal options.
02. Choosing the Best Law Firm
How to Choose an Asbestos Law Firm
Asbestos victims have several reasons to choose specialized firms to represent them. These firms offer free consultations, asbestos industry knowledge, litigation experience and other benefits. People who work with asbestos law firms can be confident they have the best chance to get compensation.
01. Free Case Evaluation and No Upfront Fees
Top mesothelioma law firms offer free case reviews. These consultations do not come with an obligation to hire the law firm. This allows asbestos victims to ask questions and decide how they wish to proceed with no pressure. Lawyers at a firm can answer questions and provide insights into the legal process. Most firms receive payment on a contingency basis. This means the firm only receives money if they win financial compensation for their client.
02. Experience Winning Mesothelioma Cases
Top law firms should have demonstrated success winning mesothelioma lawsuits. The best mesothelioma law firms have a track record of obtaining large settlements and jury awards. Experienced law firms also have extensive knowledge of asbestos trust funds and how to file a successful mesothelioma claim.
03. Individual Attention and Support From Mesothelioma Lawyers
Top mesothelioma firms handle cases on behalf of their clients and provide services to minimize stress. They will not ask clients to travel. Your firm should provide a dedicated legal team to answer questions, discuss case status and pursue compensation. They will handle filing your lawsuit, be present at all court proceedings and inform you about the progress of your case. This keeps clients informed while leaving them time to focus on treatment and spending time with loved ones.
04. Extensive Knowledge of the Asbestos Industry
Winning asbestos cases requires knowledge of the industries that exposed people to asbestos. Mesothelioma lawyers know the asbestos companies, products and high-risk occupations linked to exposure. Their firms have the resources to build a case against responsible parties. They will gather evidence and can help pinpoint patients' asbestos exposure sources.
05. A Thorough Understanding of Mesothelioma
Qualified lawyers understand mesothelioma and other asbestos-related diseases. They can present compelling evidence to show how exposure can lead to mesothelioma, lung cancer and asbestosis. They can also help connect clients with mesothelioma doctors and cancer centers.
06. Nationwide Representation
Top mesothelioma law firms are licensed to practice throughout the United States. They have decades of experience working in each state's legal system. They can determine the best place to file lawsuits based on the facts of the case and the relevant laws, including statutes of limitations.
03. Top Mesothelioma Law Firms
Top-Rated Mesothelioma Law Firms in the United States
The best mesothelioma law firms provide support throughout the entire legal process. Attorneys at these firms have proven track records with asbestos litigation. They have years of experience winning compensation for their clients.
---
Early, Lucarelli, Sweeney & Meisenkothen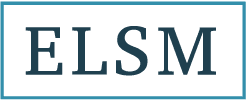 Serves Clients: Nationwide
Offices in: Edwardsville, IL; New Haven, CT; New Orleans, LA; New York, NY; Orlando, FL; St. Louis, MO; Torrance, CA; Washington, D.C.
Recognized by: Best Lawyers®, Martindale-Hubbell, Super Lawyers®, U.S. News & World Report
Early, Lucarelli, Sweeney & Meisenkothen (ELSM) has represented more than 4,000 individuals impacted by asbestos exposure. ELSM has more than 40 years of experience in asbestos litigation. Their law firm will work tirelessly on behalf of their client's legal rights.
---
Shrader & Associates

Serves Clients: Nationwide
Offices in: Houston, TX; Maryville, IL; St. Louis, MO; Seattle, WA
Recognized by: Super Lawyers®, National Trial Lawyers, U.S. News & World Report, The American Association for Justice
Shrader & Associates is a small boutique national trial firm. They only take a select few cases, so they can give personal attention to each client. These national trial attorneys fight tirelessly on behalf of mesothelioma victims and their families and have recovered over a billion dollars in verdicts and settlements. For over three decades, their award-winning legal services have helped families across the United States, leading to their recognition as one of the top mesothelioma law firms in the country.
---
Motley Rice LLC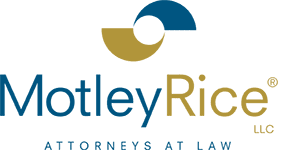 Serves Clients: Nationwide
Offices in: Mount Pleasant, SC; Providence, RI; Hartford, CT; New York, NY; Morgantown, WV; Charleston, WV; Washington, DC; Cherry Hill, NJ; Philadelphia, PA
Recognized by: Chambers USA, U.S. News & World Report, Law360, The Legal 500 United States, The National Law Journal
Contact us for legal advice and find out if your asbestos-related case has merit. We litigate asbestos cases across the country and know what it takes.
---
Dean Omar Branham Shirley, LLP
Serves Clients: Nationwide
Offices in: Dallas, TX; Indianapolis, IN
Recognized by: Super Lawyers®, National Trial Lawyers
The Law Offices of Dean, Omar, Branham and Shirley are dedicated to helping mesothelioma patients get compensation. The firm's lawyers are experienced in fighting unsafe working conditions and negligent asbestos companies.
---
The Gori Law Firm
Serves Clients: Nationwide
Offices in: Alton, IL; Belleville, IL; Edwardsville, IL; Granite City, IL; New Orleans, LA; New York, NY; Orlando, FL; St. Peters, MO; Torrance, CA; Washington, D.C.
Recognized by: Super Lawyers®, National Trial Lawyers, The American Society of Legal Advocates (ASLA)
The Gori Law Firm has helped thousands of clients recover mesothelioma compensation. Over the past 15 years, the firm's lawyers have recovered more than $3 billion in verdicts and settlements. Attorneys at The Gori Law Firm have the knowledge and resources to fight negligent asbestos companies.
---
Simmons Hanly Conroy
Serves Clients: Nationwide
Offices in: Alton, IL; Chicago, IL; El Segundo, CA; New York, NY; St. Louis, MO
Recognized by: Best Lawyers®, Super Lawyers®, U.S. News & World Report
Simmons Hanly Conroy is one of the top asbestos law firms in the United States. The firm is committed to helping individuals and families affected by asbestos-related diseases. For more than 20 years, the firm has recovered billions of dollars in asbestos verdicts and settlements on behalf of their clients.
Settlement Examples
Experienced lawyers have won asbestos cases throughout the United States. They have represented all types of mesothelioma clients who have worked at many different asbestos jobsites. Clients who have hired asbestos lawyers have received the following amounts in mesothelioma settlements:
The above are just a few examples of the thousands of people asbestos lawyers have helped. Settlement amounts vary based on the facts of an individual case. Working with a mesothelioma law firm can help secure the highest possible settlement amount.
04. Working With a Law Firm
What to Expect When Working With a Mesothelioma Law Firm
The best asbestos law firms combine knowledge and competence with compassion and trust. A law firm specializing in asbestos litigation can provide comprehensive legal services to victims of asbestos exposure.
If you or a loved one are a victim of asbestos exposure, attorneys at these firms will listen to your stories, explain the legal process and meet your unique needs. They will keep you updated on your case while leaving you time to focus on other aspects of your mesothelioma diagnosis.
Choosing a mesothelioma law firm begins with an introductory meeting. This meeting is a free consultation to help you decide whether to hire a firm. A mesothelioma case consultation covers:
The firm's history with asbestos litigation
Legal rights and compensation options
Work history and other possible asbestos exposure sources
The consultation also gives you a chance to ask any questions you may have about the legal process. After this meeting, you can choose whether to have the firm represent your case. Attending the meeting does not commit you to hiring the firm.
Once you choose a firm, an asbestos attorney can begin the process of filing your claim or lawsuit. In general, the firm receives payment on a contingency fee basis. This means they do not get paid unless they win a verdict or mesothelioma settlement.
Questions to Ask Your Mesothelioma Law Firm
The free case review gives potential clients an opportunity to get to know the firm's legal team. You can ask questions during their consultation to learn more about the firm, including:
Do you have any client testimonials I can see?
How does your firm approach building a mesothelioma case?
What are the costs associated with hiring your firm?
What are some examples of asbestos cases you have successfully litigated?
Which attorneys will be assigned to my case? What experience do they have?
Will it be a problem that your offices are not located in the state I live in?
This is also a perfect time to ask any other questions you may have. Qualified firms are prepared with answers relevant to mesothelioma litigation. The best firms have been involved in asbestos law for many years and are equipped to answer complex or basic questions.
Understanding Legal Terms
Complaint: The legal document filed to begin a lawsuit. It outlines the legal and factual basis for the case.
Damages: Another term for financial compensation.
Defendant: The company, or party, an asbestos victim is seeking compensation from.
Discovery: The collection and exchange of information between a plaintiff and defendant before trial.
Plaintiff: The person for whom a firm files a lawsuit. Typically, this will be an asbestos exposure victim or a member of their family.
Statutes of limitations: Legal provisions outlining deadlines for filing lawsuits. Deadlines may vary by state. They may also vary depending on if a person is filing a personal injury or wrongful death lawsuit.
Steps in the Legal Process
Mesothelioma law firms provide a service meant to minimize stress for their clients. Once you decide to hire a firm, the firm's attorneys can handle the entire legal process. This includes negotiating a settlement, although it is your decision whether to accept the settlement.
In general, the steps in a mesothelioma lawsuit are as follows:
Gathering Exposure History Information
A law firm can help gather information to prove a company's asbestos use led to exposure and the development of an asbestos disease. If you are not sure when or where the exposure occurred, your law firm can build your case through in-depth research and evidence. Evidence of exposure may include medical records, occupational history and military service records.
Determining Recovery Options
Mesothelioma lawyers will explore all possible options for compensation. A firm can represent people with mesothelioma and other asbestos diseases, like lung cancer and asbestosis. Mesothelioma lawsuits often result in the highest financial payouts. Additional options for compensation may include various asbestos claims. You may be eligible to file for asbestos trust fund money, VA benefits and workers' compensation.
Selecting a Filing Location
Asbestos attorneys can determine the best place to file your lawsuit. As a client, you may have several options depending on where you worked, resided or served in the military. A firm can choose the venue most likely to result in compensation.
Filing the Lawsuit
A law firm will file a formal complaint on your behalf to begin the litigation process. The complaint outlines the case for holding the asbestos company or companies liable.
Handling Discovery, Motions and Other Pre-Trial Matters
Your legal team will continue to develop the case and handle interactions with asbestos companies in the steps leading up to trial. They will request relevant documents from companies as part of the discovery process. They will also respond to any motions or requests from the parties being sued.
Receiving Financial Compensation
You may receive compensation from asbestos verdicts or settlements. Juries award verdicts at the end of trials. Settlements are agreements between parties to end the lawsuit. They may occur before, during or after trial, although most cases settle before trial. Attorneys can negotiate settlement offers. However, it is up to you to accept any offer. If you do not accept, the case continues.
You may be asked to assist at certain points during the litigation process. For example, you may be asked to help gather documents or sit for a deposition. Attorneys will work around your treatment schedules and other obligations.
05. Directory of Top Law Firms
Mesothelioma Law Firm Directory
Nationwide asbestos law firms provide legal services to individuals throughout the country. Relevant laws and procedures may vary from state to state. The best place to file depends on many factors, including jobsite locations and places of residence. It is important to work with asbestos lawyers who can navigate how different state's laws may affect a case.
06. Common Questions
Common Questions About Mesothelioma Law Firms
How do you know if a mesothelioma law firm is reputable?

Top mesothelioma law firms offer free consultations to give you a chance to ask questions about the firm's history with mesothelioma lawsuits. You can also check exterior sources to determine if an asbestos law firm is reputable:

Bar Association websites: Each state has a bar association website. The site lists whether attorneys are licensed and any disciplinary actions against them.
Google searches: A Google search can bring up news about a firm that may be missing from other sources.
Law firm websites: A law firm's website often lists awards and certifications.
Third-party rating sites: Sites like Best Lawyers® and Super Lawyers® can help assess a firm's qualifications.

Can a family member hire an asbestos law firm for an asbestos case?

Family members of a patient may be able to hire a lawyer, depending on the type of case being pursued. A family member of deceased patients may hire the firm to file a wrongful death lawsuit. Either patients or family members may be able to file asbestos trust fund claims and other types of claims.

How do I choose a good mesothelioma law firm?

The best asbestos law firms offer support and understanding while working hard to secure compensation. Specific things to consider when choosing a firm include:

Comfort and treatment: The best asbestos lawyers are supportive, understanding and communicative.
Experience: The best firms have a proven track record of winning large mesothelioma settlements.
Fee structure: Top firms offer free case reviews and work on a contingency fee basis. Asbestos victims should be wary of firms asking for upfront fees.

How much does a mesothelioma law firm cost?

Most mesothelioma law firms offer free consultations and operate on a contingency basis, meaning they will only receive payment if their client receives compensation. Lawyers and their clients generally agree before filing on the percentage of compensation to be paid as lawyers' fees.