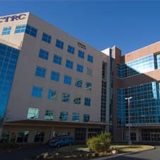 ---
Contact Information
University of Texas Health San Antonio/MD Anderson Cancer Center
7979 Wurzbach Road
San Antonio, TX 78229
(210) 450-1000
01. Mesothelioma Care
Mesothelioma Care at Mays Cancer Center
The Mays Cancer Center at UT Health San Antonio MD Anderson Cancer Center provides cutting-edge cancer treatment while also researching different forms of cancer, treatment efficacy, cancer prevention, potential cures and emerging treatment options to provide the best care for their patients.
Mays Cancer Center is able to provide the best and most comprehensive treatment possible to their patients thanks to their affiliation with MD Anderson Cancer Center. Through MD Anderson, Mays patients are able to partake in the select clinical trials offered, as well as benefit from their treatment protocols and standards of care.
The level of care offered at the Mays Cancer Center is so spectacular that the center was awarded designation by the National Cancer Institute (NCI). The Mays Cancer Center is the only cancer center in South Texas to receive the designation and is among only four NCI-designated cancer centers in Texas.
In addition to the expert care offered at the Mays Cancer Center, cutting-edge research is also being completed at the center. Researchers at the Mays Cancer Center are from multiple disciplines, allowing them to identify and study cancers like mesothelioma from many different perspectives. Their collaborations and research partnerships have allowed them to expand and share their knowledge. UT Health San Antonio has collaborated with the U.S. Department of Veterans Affairs to share their research globally through leading publications and peer-reviewed journals.
Mays Cancer Center's focus on veterans and military health is particularly beneficial to mesothelioma patients that have faced a diagnosis as a result of their time serving.
02. Specializations
Mays Cancer Center Specializations
Brachytherapy
Cancer prevention
Cancer research
Cure research
Emerging therapies and clinical trials
Intensity-modulated radiation therapy
Palliative care
Radiation
Thoracic surgery
03. Accreditations
Mays Cancer Center Accreditations
National Cancer Institute Designated Cancer Center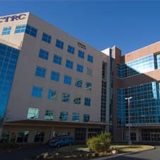 Get Help Contacting Mays Cancer Center