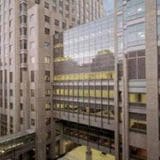 Robert H. Lurie Comprehensive Cancer Center of Northwestern University
---
Contact Information
Galter Pavilion
675 North St. Clair Street
21st Floor
Chicago, IL 60611
(312) 695-0990
01. History
History of Robert H. Lurie Comprehensive Cancer Center of Northwestern University
Northwestern Memorial Hospital was founded in 1972 by the merging of two of Chicago's oldest hospitals – Passavant Memorial, founded in 1865, and Wesley Memorial, founded in 1888. These hospitals were rooted in Chicago's Lutheran and Methodist Episcopal deaconess movement, a movement organized in the 1800s by women who wished to provide for the sick and needy. By 1900, both hospitals had grown from makeshift spaces designed for charitable hospital care to modern facilities outfitted not just for caretaking but medical research as well.
Northwestern University's cancer center was first established in 1974; in 1991, its name was changed to the Lurie Cancer Center to recognize support from Robert H. Lurie, a successful real estate and investment businessman, and his wife Ann. Shortly after Robert Lurie was diagnosed with advanced colon cancer at the age of 46, the couple gave an endowment gift to the cancer center and it became known as the Robert H. Lurie Cancer Center. The center's name was altered in 1998 when the National Cancer Institute-designated the center as a comprehensive cancer center.
02. Mesothelioma Care
Mesothelioma Care at Robert H. Lurie Comprehensive Cancer Center of Northwestern University
The Robert H. Lurie Comprehensive Cancer Center of Northwestern University offers exceptional cancer care, as noted by their recent near-perfect scoring from the National Cancer Institute. The cancer center provides care for mesothelioma patients within their Lung and Thoracic Cancer department.
These expert physicians work in multidisciplinary teams with nurses and oncologists to make individualized treatment plans. In their lung cancer department, doctors utilize the OncoSET Precision Medicine Program to personalize treatment, with SET standing for sequence, evaluate and treat. The program is based on the idea that each patient's cancer is unique and needs to be approached with a unique care plan. With this evaluation, doctors look at the molecular analysis of a patient's biopsy to determine what treatments, including clinical trials, may be viable.
Patients may take advantage of the latest emerging treatments, as the center participates in over 300 clinical trials at any given time. For eligible mesothelioma patients, this could give them access to treatments like genetic sequencing and immunotherapy, which has shown promise in extending life expectancies and improving quality of life.
03. Specializations
Robert H. Lurie Comprehensive Cancer Center of Northwestern University Specializations
Hematology
Mesothelioma
Oncology
Radiation oncology
Thoracic surgery
04. Accreditations
Robert H. Lurie Comprehensive Cancer Center of Northwestern University Accreditations
NCI Designated Comprehensive Cancer Center
National Comprehensive Cancer Network Member
Member of the Big Ten Cancer Research Consortium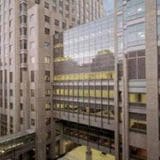 Get Help Contacting Robert H. Lurie Comprehensive Cancer Center of Northwestern University