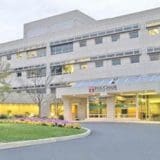 ---
Contact Information
Temple Health
333 Cottman Avenue
Philadelphia, PA 19111
(888) 369-2427
01. History
History of Fox Chase Cancer Center
Founded in 1904, Fox Chase Cancer Center was one of the first cancer hospitals in the United States. The cutting-edge spirit at Fox Chase did not stop there. The cancer center was one of the first centers to receive the National Cancer Institute (NCI) designation. It was a founding member of the National Comprehensive Cancer Network.
The Center has also been the home of multiple Nobel laureates, recognized for their groundbreaking research.

02. Mesothelioma Care
Mesothelioma Care at Fox Chase Cancer Center
Fox Chase Cancer Center offers a full spectrum of care for mesothelioma, led by experts in thoracic oncology. Their multidisciplinary team works together to give patients high-quality care from diagnosis to survivorship.
The center has an array of diagnostic testing available to patients, including PET and CT scans, fluid and tissue sampling and other imaging tests. Following diagnosis, pulmonary tests are conducted to assess lung function and determine the best possible method of treatment. Thoracic surgeons at Fox Chase are specialized in minimally invasive surgery and robotic surgery, as well as extrapleural pneumonectomy and pleurectomy treatments. Medical oncologists on staff will also help decide whether targeted therapies, chemotherapy or immunotherapy are right for the patient, depending on their response to surgical procedures.
Clinical trials are also offered at the discretion of a medical oncologist, who will develop a personalized treatment plan that best suits patient needs. Pulmonologists can also provide drainage treatments to treat pleural effusions, a common side effect of mesothelioma. Social work, palliative care, stress management and even wig fittings are available at Fox Chase for patients during and after their cancer treatment.
03. Specializations
Fox Chase Cancer Center Specializations
Interventional Pulmonology
Extrapleural pneumonectomy and pleurectomy
Surgery
Systemic therapy
Radiation therapy
Video-assisted thoracoscopic surgery (VATS)
04. Accreditations
Fox Chase Cancer Center Accreditations
National Cancer Institute (NCI) Comprehensive Cancer Center
05. Mesothelioma Clinical Trials
Mesothelioma Clinical Trials at Fox Chase Cancer Center
The following clinical trials are in progress or actively recruiting participants at Fox Chase Cancer Center:
---
Conditions: Mesothelioma, Mesothelioma, Malignant
Last Updated: June 28, 2023
Status: Recruiting
Locations: La Jolla, CA. Miami, FL. Tampa, FL. Atlanta, GA. Chicago, IL. Baltimore, MD. Boston, MA. Boston, MA. Ann Arbor, MI. Saint Louis Park, MN. New Brunswick, NJ. New York, NY. Cleveland, OH. Hershey, PA. Philadelphia, PA. Philadelphia, PA. Pittsburgh, PA. Nashville, TN. Dallas, TX. Houston, TX. Houston, TX.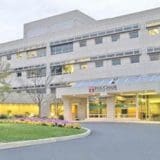 Get Help Contacting Fox Chase Cancer Center