84%
Pleural mesothelioma 1-year survival rate with multimodal treatment
71%
Percentage of pleural mesothelioma patients in the U.S. who receive treatment
150+
Number of ongoing mesothelioma clinical trials
U.S.A.
World leader in mesothelioma clinical trials
01. Treatment Options
How Is Mesothelioma Treated?
Treatment for mesothelioma cancer typically involves a combination of therapies. Patients may receive mesothelioma drugs, radiation or surgery. Doctors will determine an individual's treatment plan based on cancer type, stage and patient characteristics. The American Society of Clinical Oncology recommends the following mesothelioma treatment options:
02. Clinical Trials
Mesothelioma Clinical Trials and Emerging Treatments
Researchers are continuously making advancements in mesothelioma treatment. In medical studies called clinical trials, doctors test the safety and efficacy of emerging drugs and treatments. Experimental therapies may be an option for patients who are not responding to traditional types of treatment.
Emerging Mesothelioma Treatment Options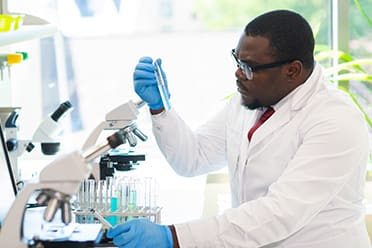 Emerging treatments are currently only available through clinical trials. These experimental therapies could become standard treatment options for mesothelioma if proven safe and effective.
Gene therapy modifies the genetic structure of cells to help kill cancer and improve the effectiveness of treatment.
03. Palliative Care
Palliative Care for Mesothelioma Patients
Palliative mesothelioma treatment is used to manage cancer symptoms and improve a patient's quality of life. Palliative care may be used alongside standard treatments or as a patient's sole form of treatment.
Common Palliative Surgeries
Alternative Mesothelioma Treatment
Some mesothelioma patients decide to supplement cancer treatment with alternative medicine. Alternative therapies may help relieve the side effects of standard treatments.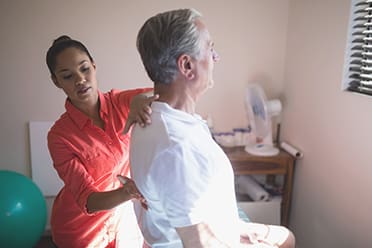 Common alternative treatment options include:
Chiropractic cancer treatment
Healing touch and touch therapy for cancer
Mind-body therapies
Mesothelioma Nutrition and Self-Care
Some mesothelioma patients incorporate nutrition and mental health therapies into their treatment plans. Meeting nutritional needs may help support vital organ function during cancer treatment. In addition, mental health care may help patients deal with the stress and emotional toll of mesothelioma treatment.
Some patients also find mesothelioma support groups heartening. A support group may provide a comfortable environment in which patients can discuss their individual approaches to diet, nutrition and self-care.
04. Treatment by Type
Treatment Options by Type of Mesothelioma
Doctors will consider the type of mesothelioma and cancer stage when determining the best mesothelioma treatment. Pleural mesothelioma and peritoneal mesothelioma are the two most common types of the disease. These forms may have more treatment options available compared to rarer types of mesothelioma.
Treatment for Pleural Mesothelioma
A surgery that removes the lung lining and visible tumors in the chest cavity. The procedure preserves healthy lung tissue.
Treatment for Peritoneal Mesothelioma
A procedure to remove visible tumors from the abdominal cavity. This surgery is often followed by HIPEC.
Mesothelioma Doctors and
Cancer Centers
There are doctors and cancer centers around the United States who specialize in treating malignant mesothelioma. Working with top mesothelioma doctors can provide patients with the best treatment plan possible.
Top Mesothelioma Doctors
Individuals diagnosed with mesothelioma should seek care from doctors with extensive knowledge and experience treating the disease. Trained mesothelioma doctors understand the intricacies of the disease and are familiar with the latest trends in mesothelioma cancer research.
Best Mesothelioma Treatment Centers
If a patient is diagnosed with mesothelioma, they can be referred to a specialized cancer center. These institutions are located throughout the country, and many are connected to top medical universities.
06. Treatment & Life Expectancy
Mesothelioma Treatment and Life Expectancy
Life expectancy for mesothelioma patients commonly ranges from 18 to 31 months. However, patients can improve life expectancy through standard and emerging treatments. Although there is no cure for mesothelioma, doctors are constantly researching new ways to treat the disease. Each year, experts conduct hundreds of mesothelioma clinical trials in hopes of finding a cure.
Mesothelioma Survivorship
07. Treatment Cost
Mesothelioma Treatment Costs
Pleural mesothelioma treatment costs range from about $30,000 to $75,000 in the first year. Multiple factors may affect total treatment cost, including insurance coverage and treatment approach. Patients and their loved ones may find it beneficial to make financial plans early in the treatment process. This may help reduce stress and ease financial burdens.
Costs of Common Mesothelioma Treatments
Chemotherapy | $40,000
A typical chemotherapy regimen for mesothelioma includes pemetrexed and cisplatin. According to a recent report, six cycles of treatment with this combination cost $38,779.
Surgery | $60,000
Pleural mesothelioma patients may undergo pleurectomy/decortication (P/D) or extrapleural pneumonectomy (EPP). A recent report estimates these surgeries cost $53,993 and $62,408 respectively.
Insurance may cover some portion of mesothelioma treatment costs. Patients may also qualify for various forms of financial assistance. A mesothelioma lawyer can help patients determine the best financial approach.
08. Common Questions
Common Questions About Mesothelioma Treatment