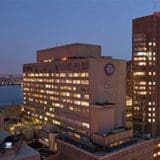 NYU Langone Medical Center
---
Doctors Affiliated with this Treatment Facility
Contact Information
Perlmutter Cancer Center – Lung Cancer Center
160 East 34th Street
8th Floor
New York, NY 10016
(212) 731-6000
01. History
History of NYU Langone Medical Center
NYU Langone Medical Center is a sprawling urban hospital, but it originated from the tiny, six-bed Almshouse Hospital, the first public hospital in the United States. Founded in 1736 in what was then rural New York City, Almshouse Hospital was the precursor to the Bellevue Hospital – which, many years later, would become the present-day Langone Medical Center. It wouldn't be until 2008 that the hospital would take on its current name in honor of a $200 million gift – the largest in the hospital's history – from Board Chairman Kenneth Langone and his wife, Elaine.
02. Mesothelioma Care
Mesothelioma Care at NYU Langone Medical Center
NYU Langone Medical Center offers specialized cancer treatment, including for malignant mesothelioma, at their Perlmutter Cancer Center. They also have a Thoracic Oncology Research Program dedicated to learning more about cancers like pleural mesothelioma and pericardial mesothelioma.
NYU Langone doctors will begin by accurately diagnosing the patient's mesothelioma cancer with physical exams, an examination of their medical history, imaging tests, biopsies and potentially blood tests that identify mesothelioma biomarkers. NYU Langone understands the importance of determining not just mesothelioma type, but also cell type, before determining the best treatment plan.
Common mesothelioma treatments offered at the Perlmutter Cancer Center include surgery, chemotherapy and radiation therapy. However, NYU Langone has a strong focus on clinical trials. Mesothelioma patients may be able to try an experimental treatment at the cancer center, if they are eligible for any of the clinical trials available.
After receiving treatment for mesothelioma, NYU Langone doctors schedule follow up appointments for every 2 – 3 months. Appointments will include diagnostic imaging and blood tests, searching for any signs of recurrence. Other support services are also available to mesothelioma patients, including palliative care, physical rehabilitation, pulmonary rehabilitation, supportive care, neuropathy management, mesothelioma nutrition and psychological and social support.
03. Specializations
NYU Langone Medical Center Specializations
Clinical Trials
Gene therapy
Immunotherapy
Mesothelioma
Mesothelioma biomarkers
04. Accreditations
NYU Langone Medical Center Accreditations
National Cancer Institute Biomarker Discovery Laboratory recognition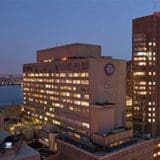 Get Help Contacting NYU Langone Medical Center