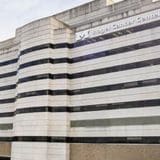 ---
Doctors Affiliated with this Treatment Facility
Contact Information
Rogel Cancer Center
1500 East Medical Center Drive
Rogel Cancer Center Building
Ann Arbor, MI 48109
(800) 865-1125
01. Mesothelioma Care
Mesothelioma Care at University of Michigan
The University of Michigan treats cancer patients, including those with mesothelioma, at the Rogel Cancer Center. Mesothelioma is treated through their Thoracic Oncology Program, which is also where they conduct research in an effort to find more effective treatments.
Within this program is a team of thoracic surgeons, medical oncologists, radiation oncologists, pulmonologists, gastroenterologists, radiologists, pathologists and nurses. The multidisciplinary team works to provide each patient with a personalized treatment plan, consisting commonly of surgery, radiation and chemotherapy.
Rogel Cancer Center also practices the use of heated intraperitoneal chemotherapy (HIPEC), a heated chemotherapy wash, in the treatment of peritoneal mesothelioma. For patients interested in experimental treatments for mesothelioma, clinical trials are offered through the University of Michigan Cancer Center for those who are eligible.
If patients choose to receive care from UM Rogel Cancer Center, they can utilize a variety of resources. There is a patient assistance center that helps families with everything from exploring financial assistance options to lodging and parking. They also offer complementary therapies to help patients on their treatment journey, including art therapy and guided imagery therapy.
02. Specializations
University of Michigan Specializations
HIPEC
Lung cancer
Mesothelioma
Peritoneal mesothelioma
Pleural mesothelioma
03. Accreditations
University of Michigan Accreditations
Blue Distinction Center for Complex and Rare Cancers designation
Commission on Cancer of the American College of Surgeons accreditation
Joint Commission accreditation
Michigan Cancer Consortium member
National Cancer Institute Comprehensive Cancer Center designation
National Comprehensive Cancer Network member
Oncology Care Model designation
The Quality Oncology Practice Initiative recognition
04. Mesothelioma Clinical Trials
Mesothelioma Clinical Trials at University of Michigan
The following clinical trials are in progress or actively recruiting participants at University of Michigan:
---
Conditions: Carcinoma, Neoplasms, Carcinoma, Squamous Cell, Adenocarcinoma, Neoplasms, Germ Cell and Embryonal, Mesothelioma, Nasopharyngeal Carcinoma, Cholangiocarcinoma, Carcinoma, Basal Cell, Gastrointestinal Stromal Tumors, Carcinoid Tumor, Carcinoma, Transitional Cell, Carcinoma, Adenoid Cystic, Adenocarcinoma of Lung, Teratoma, Carcinoma, Neuroendocrine, Pheochromocytoma, Seminoma, Cystadenocarcinoma, Serous, Choriocarcinoma, Carcinoma, Endometrioid, Cystadenocarcinoma, Paraganglioma, Chordoma, Hemangiosarcoma, Fibromatosis, Aggressive, Adenocarcinoma, Mucinous, Nerve Sheath Neoplasms, Trophoblastic Neoplasms, Gestational Trophoblastic Disease, Neurofibrosarcoma, Thyroid Neoplasms, Fibroma, Cystadenocarcinoma, Mucinous, Pseudomyxoma Peritonei, Vulvar Neoplasms, Sex Cord-Gonadal Stromal Tumors, Adrenocortical Carcinoma, Carcinoma, Islet Cell, Paget Disease, Extramammary, Adenocarcinoma, Papillary, Carcinoma, Acinar Cell, Adenocarcinoma, Bronchiolo-Alveolar, Neoplasms, Unknown Primary, Mixed Tumor, Mullerian, Carcinoma, Giant Cell, Adenocarcinoma, Clear Cell
Last Updated: August 1, 2023
Status: Recruiting
Locations: Birmingham, AL. Mobile, AL. Anchorage, AK. Miami Beach, FL.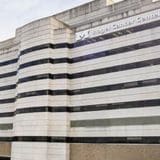 Get Help Contacting University of Michigan