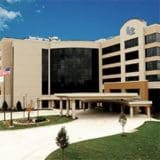 Cancer Treatment Centers of America, Chicago
---
Doctors Affiliated with this Treatment Facility
Contact Information
Comprehensive Cancer Care Network
2520 Elisha Avenue
Zion, IL 60099
(855) 337-7808
01. History
History of Cancer Treatment Centers of America, Chicago
Cancer care at Cancer Treatment Centers of America (CTCA), Chicago is provided through their main comprehensive cancer center or one of their two outpatient care centers. All treatment plans at CTCA Chicago are constructed with a multidisciplinary approach and personalized to the patient. Supportive care therapies are included in the treatment plans to support overall quality of life throughout a patient's cancer journey.
02. Mesothelioma Care
Mesothelioma Care at Cancer Treatment Centers of America, Chicago
CTCA Chicago is equipped to treat patients with pleural and peritoneal mesothelioma specifically, and employs physicians with experience performing debulking procedures and extrapleural pneumonectomies. Specialists at the center have experience with newer forms of chemotherapy, including hyperthermic intraperitoneal chemotherapy (HIPEC) used to treat peritoneal mesothelioma. The center also offers promising emerging treatments like immunotherapy and targeted therapies, including new treatments that can deprive tumors of oxygen and halt their growth.
In addition to the mesothelioma cancer care offered at the facility, CTCA, Chicago has specialized breast and lung cancer centers. In total, the cancer center treats 40 different types of cancer.
03. Specializations
Cancer Treatment Centers of America, Chicago Specializations
Chemotherapy
Debulking
Extrapleural pneumonectomy
Genomic cancer care
Immunotherapy
Mesothelioma
Pleurectomy/decortication
Radiation therapy
Surgery
04. Accreditations
Cancer Treatment Centers of America, Chicago Accreditations
American College of Pathologists (CAP) Accreditation
American College of Radiology (ACR) Accreditation
American College of Surgeons Commission on Cancer (CoC) Accreditation
Foundation for the Accreditation of Cellular Therapy (FACT)
Quality Oncology Practice Initiative (QOPI) Certification Program
The Joint Commission's Gold Seal of Approval for Hospital Accreditation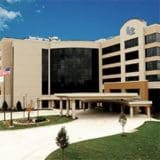 Get Help Contacting Cancer Treatment Centers of America, Chicago