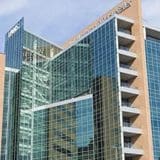 Winthrop P. Rockefeller Cancer Institute
---
Doctors Affiliated with this Treatment Facility
Contact Information
4018 West Capitol Avenue
Little Rock, AR 72205
(501) 296-1200
01. History
History of Winthrop P. Rockefeller Cancer Institute
In the 1970s, Kent Westbrook, M.D. and James Y. Suen, M.D. decided to collaborate with their expertise in surgical oncology and head and neck surgery to develop the Winthrop P. Rockefeller Cancer Institute. Both colleagues were completing their fellowships at Houston's M.D. Anderson Cancer Center and realized that their home state of Arkansas was lacking a comprehensive cancer center. In 1984, they were given the go-ahead to begin developing the cancer institute.
The first floor of the institute was opened in 1989 for research and patient care followed by another seven-floor addition in 1996. By 2010, a 12-story expansion was constructed and opened to the public. In July of 2007, Peter D. Emanuel, M.D. stepped up as director of the cancer institute. That year the cancer institute changed its name to Winthrop P. Rockefeller in honor of the late Lt. Gov. Winthrop P. Rockefeller.
02. Mesothelioma Care
Mesothelioma Care at Winthrop P. Rockefeller Cancer Institute
The Winthrop P. Rockefeller Cancer Institute, which operates through the University of Arkansas for Medical Sciences, has a dedicated lung cancer clinic for patients who have been diagnosed with mesothelioma.
Their team of experts includes pulmonologists, oncologists, thoracic surgeons, radiologists, nurses, social workers and others. They meet weekly to discuss patient progress and establish the most effective methods of treatment for each individual case. The cancer institute specializes in the latest advancements in screening for lung cancer, which includes a low-dose CT scan that is designed to detect cancer in its earlier stages. A team of surgeons, including thoracic surgeons, will assess a patient's condition and determine what surgery, if any, is required to treat the mesothelioma cancer. Chemotherapy and radiation therapy are often methods of treatment that are administered together for the most effective outcome at the center. A specialized staff of interventional radiologists are also available at the cancer center to administer the latest treatments that are minimally invasive to minimize the risks that may be associated with other, more aggressive treatment methods.
Research and clinical trials operated through UAMS give patients the opportunity to access emerging treatment methods that they may not be able to participate in elsewhere. The team of doctors at the Rockefeller Cancer Institute will be able to provide the patient with options and let them know if the clinical trial program is right for their condition. Palliative care is also available for patients who are experiencing symptoms associated with chronic illness and advanced cancers like mesothelioma. Their team works with the team of physicians to provide symptom relief and pain management during or after other treatments.
03. Specializations
Winthrop P. Rockefeller Cancer Institute Specializations
Bronchoscopy
Chemotherapy
CT-guided biopsy
Endobronchial and esophageal ultrasound
Palliative care
Radiation therapy
Video-assisted thoracoscopic surgery (VATS)
04. Accreditations
Winthrop P. Rockefeller Cancer Institute Accreditations
The Joint Commission accreditation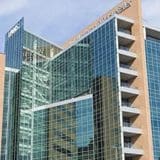 Get Help Contacting Winthrop P. Rockefeller Cancer Institute