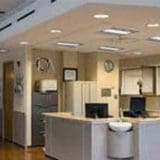 Hematology and Oncology Associates of Central New York
---
Contact Information
5008 Brittonfield Parkway
East Syracuse, NY 13057
(315) 472-7504
01. History
History of Hematology and Oncology Associates of Central New York
Hematology and Oncology Associates of Central New York was founded in 1982. Since then, it has grown into a 65,000 square feet cancer center and is staffed by 10 physicians, 22 nurse practitioners/physician assistants and over 200 allied health care workers.
The facility has grown to include four separate sites around the Central New York area; East Syracuse, Onondaga Hill, Auburn and Camillus. Services offered at the HOA sites include traditional cancer therapies, like chemotherapy and radiation, ambulatory infusion and an in house laboratory. Patients may also access complementary therapies such as Reiki, acupuncture and massage therapy.
HOA cancer patients have access to clinical research trials and a staff that collaborates with major cancer centers across the nation through its affiliation with the National Cancer Institute. Currently, HOA patients have the opportunity to participate in over 115 clinical cancer research trials that address issues of cancer control as well as prevention trials that provide treatment with investigational therapies for cancer in various stages. Prevention trials also focus on the prevention of cancer-related side effects in addition to the quality of life improvements and basic disease prevention.
The centerpiece of the HOA Cancer Center is the Varian Clinac iX, one of the most advanced models of linear accelerator available today. This linear accelerator is used in the delivery of radiation treatments using a technology known as Image-Guided Radiation Therapy (IGRT).
In addition, nurses at the Ambulatory Infusion center provide chemotherapy to patients in a comfortable and non-institutional environment.
02. Specializations
Hematology and Oncology Associates of Central New York Specializations
Biological and immunotherapy
Chemotherapy
Clinical trials
CyberKnife robotic surgery
Genetic risk screening
Hematology
Hormone therapy
Medical oncology
Palliative care services
Radiation oncology
03. Accreditations
Hematology and Oncology Associates of Central New York Accreditations
ACHC Specialty Pharmacy with Oncology Distinction Accreditation
QOPI Certified Cancer Center
CEO Cancer Gold Standard-accredited employer
Oncology Medical Home Certified
Commission on Cancer Member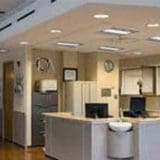 Get Help Contacting Hematology and Oncology Associates of Central New York