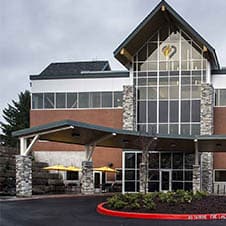 Samaritan Pastega Regional Cancer Center
---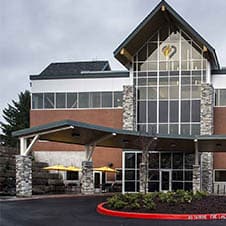 Samaritan Pastega Regional Cancer Center
---
01. Mesothelioma Care
Mesothelioma Care at Samaritan Pastega Regional Cancer Center
The Samaritan Pastega Regional Cancer Center serves cancer patients across Oregon. The cancer center located in Corvallis, Oregon offers care through satellite offices in Albany, Lebanon, Newport and Lincoln City, Oregon. The reach of the experienced physicians reaches even further with the use of teleconferencing, which enables the doctors to consult with specialists across the world and collaborate to better understand each other's research and expertise.
In addition to the specialized care and mesothelioma treatments offered at the facility, the center ensures patients feel at ease throughout their cancer journey. The cancer center features works by local artists, a cafe, fireplaces and views of the serene natural beauty of the state. The Samaritan Cancer Resource Center also offers rejuvenation services including wigs, healing gardens, massage and yoga. This holistic treatment style may be beneficial for mesothelioma patients.
02. Specializations
Samaritan Pastega Regional Cancer Center Specializations
Brachytherapy
Clinical trials
Chemotherapy
External beam radiation
Integrative medicine
Intensity-modulated radiation therapy
Oncology
Radiation therapy
Surgery
03. Accreditations
Samaritan Pastega Regional Cancer Center Accreditations
American College of Surgeons Commission on Cancer (CoC) Accreditation
U.S. Center for Medicare & Medicaid Services Accredited Hospital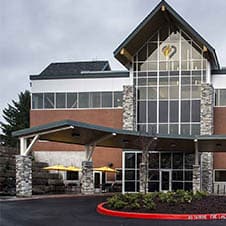 Get Help Contacting Samaritan Pastega Regional Cancer Center
Free
Mesothelioma Treatment Guide
Please fill in the form to request our FREE Mesothelioma Treatment Guide.
It will be sent to you within 24 hours.