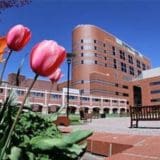 Roswell Park Comprehensive Cancer Center
---
Doctors Affiliated with this Treatment Facility
Contact Information
Elm & Carlton Streets
Buffalo, NY 14203
(800) 767-9355
01. History
History of Roswell Park Comprehensive Cancer Center
Founded in 1898 in Buffalo, New York, Roswell Park Comprehensive Cancer Center, previously known as Roswell Park Cancer Institute, is America's oldest dedicated comprehensive cancer center. Roswell Park Cancer Institute (RPCI) is one of 70 designated comprehensive cancer care centers by the National Cancer Institute. The institution is housed in 15 buildings located on 25 acres in downtown Buffalo, with one million square feet of space that include a hospital building and comprehensive diagnostic and medical research facilities.
02. Mesothelioma Care
Mesothelioma Care at Roswell Park Comprehensive Cancer Center
Roswell Park Cancer Institute is dedicated to providing mesothelioma patients with dedicated experts collaborating together to create a personalized, multidisciplinary treatment plan. Mesothelioma specialists work together with pathologists, radiologists, surgeons and more to create the best treatment plan for an individual's unique diagnosis.
Roswell Park offers the latest treatments and technology. They are pioneers of the emerging treatment photodynamic therapy, which uses light and special agents to target cancer cells. The center offers standard treatments, like extrapleural pneumonectomy and chemotherapy. Specialists are also experienced in advanced treatments for peritoneal mesothelioma that have proven to significantly extend life expectancy. Cytoreductive surgery combined with a heated chemotherapy wash, known as hyperthermic intraperitoneal chemotherapy or HIPEC, is frequently utilized at the center to improve patient outcomes. The center also implemented a similar chemotherapy procedure for pleural mesothelioma, known as intrapleural heated chemotherapy (HITOC). For eligible patients, clinical trials are also available to those with any stage of mesothelioma, giving the opportunity to potentially extend survival with the latest promising therapies.
The cancer center also offers a variety of support services to patients and their families during and beyond their treatment journey. Pain management programs, a nutrition and foodservice team, emotional support and help with all the logistics of cancer treatment are offered to ease the difficult time.
03. Specializations
Roswell Park Comprehensive Cancer Center Specializations
Extrapleural pneumonectomy
Pleurectomy/decortication
Photodynamic therapy
Cytoreductive surgery + HIPEC
Recurrent malignant mesothelioma
04. Accreditations
Roswell Park Comprehensive Cancer Center Accreditations
U.S. News & World Report Best Hospital
Becker's Hospital Review Great Oncology Program
Commission on Cancer of the American College of Surgeons
Joint Commission on Accreditation of Healthcare Organizations
05. Mesothelioma Clinical Trials
Mesothelioma Clinical Trials at Roswell Park Comprehensive Cancer Center
The following clinical trials are in progress or actively recruiting participants at Roswell Park Comprehensive Cancer Center:
---
Conditions: Mesothelioma, Mesothelioma, Malignant
Last Updated: July 26, 2022
Status: Recruiting
Locations: Buffalo, NY. Philadelphia, PA.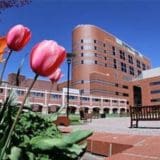 Get Help Contacting Roswell Park Comprehensive Cancer Center