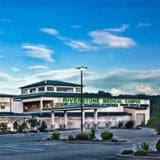 Georgia Cancer Specialists and Northside Hospital Cancer Institute
---
Contact Information
1835 Savoy Drive
Atlanta, GA 30341
(770) 496-9400
01. History
History of Georgia Cancer Specialists and Northside Hospital Cancer Institute
Georgia Cancer Specialists (GCS) is a private practice offering cancer care through 26 Northside Hospital Cancer Institute locations. The more than 40 physicians employed by the facility serve patients in Metro Atlanta, as well as North and Central Georgia. GCS have approximately 160,000 patient visits each year.
GCS is affiliated with Northside Hospital Cancer Institute, which is a National Cancer Institute (NCI) designated comprehensive cancer center and participates in the NCI Community Cancer Centers Program (NCCP). This partnership bolsters the level of care offered at both facilities.
GCS is the only private oncology practice in the state of Georgia offering phase I clinical trials, a testament to the expertise and cutting-edge treatment options offered by the facility. The GCS physicians complement the cutting-edge care options with support services including wellness counseling, cancer nutrition resources and nutritional counseling and restorative therapies. These treatment options are used to enhance the quality of life for all cancer patients treated at GCS.
02. Specializations
Georgia Cancer Specialists and Northside Hospital Cancer Institute Specializations
Clinical trials
Genetic counseling
Hematology
Oncology
Palliative care
03. Accreditations
Georgia Cancer Specialists and Northside Hospital Cancer Institute Accreditations
Affiliated with Northside Hospital Cancer Institute, an NCI-designated Comprehensive Cancer Center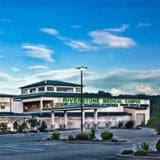 Get Help Contacting Georgia Cancer Specialists and Northside Hospital Cancer Institute