Mesothelioma.com is dedicated to providing patients with the latest information and resources on mesothelioma and asbestos to help them navigate their diagnosis.
Request a Free Mesothelioma Information & Treatment Guide
Our free mesothelioma guide will help answer your questions about mesothelioma, asbestos exposure, treatment and more. Find the most up-to-date information about the disease, including details on the types and stages of mesothelioma, emerging treatments and specialists. Our guide has helped hundreds of patients at every step of their cancer journey.
FREE MESOTHELIOMA TREATMENT GUIDE
Our packet will be sent to you within 24 hours
Read more about:
Top Mesothelioma Doctors and Cancer Centers in your area
New and Emerging Treatment Methods
The Latest Clinical Trials
Support Resources for Patients and Families
And More...
Get Help Finding Top Doctors and Cancer Centers
After a diagnosis, finding a mesothelioma specialist and cancer center is the most important next step for getting the latest treatment and improving prognosis. We can help you connect with a top doctor near you and answer questions about new clinical trials, treatments that are available and help you better understand your diagnosis overall.
Top MESOTHELIOMA DOCTORS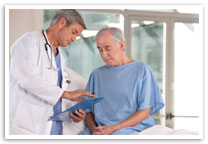 Request help contacting a mesothelioma specialist.
Get Started Now:
Find the Right Doctor for You
Discuss Treatment Options
Latest Clinical Trials
Develop a Comprehensive Plan
Top Mesothelioma CANCER CENTERS
Request help contacting a mesothelioma cancer center.
Get the Best Care:
Specialty Cancer Centers
VA Treatment Facilities
Local or Nationwide
The Right Fit for Your Diagnosis
Understand Your Legal Options
Asbestos companies knowingly put millions of people at risk of exposure on the job and in various contaminated buildings, including schools and homes. It's important to hold these companies liable and protect your or your loved ones' rights as a mesothelioma victim. Click the links below to submit a question to experienced asbestos attorney Jennifer Lucarelli or to request a free guide on financial assistance for mesothelioma victims.
Have a QUESTION? Ask Jen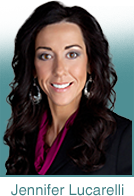 Ask a question and Jennifer will respond to you promptly.
Meet Attorney Jennifer Lucarelli:
Advocate for over 1,000 mesothelioma victims
Knowledge of Navy shipyard asbestos exposure
Well versed in the latest mesothelioma treatment options
Experience with the VA disability claim filing process
FINANCIAL ASSISTANCE For Mesothelioma Victims
Request FREE information about financial assistance that may be available for those diagnosed with mesothelioma.
Learn More About the Following:
Mesothelioma Trust Funds
$32 Billion Already Set Aside
Compensation for Veterans
It's Easy to See if You Qualify
Mesothelioma Support
When facing any type of cancer, it's important to know you're not alone. Since mesothelioma is so rare, showing support and helping raise awareness for prevention, as well as more research, has a significant impact on the larger mesothelioma community. Click the links below to request free mesothelioma awareness wristbands or to coordinate a time to speak with 13-year mesothelioma survivor Heather Von St. James.
Speak with a MESOTHELIOMA SURVIVOR
Coordinate a time to speak with Heather Von St. James.
Learn Firsthand About:
Heather's Amazing Story
Dr. David Sugarbaker's Successful Treatment Approach
Life After Surviving a Mesothelioma Diagnosis
Coping Strategies for Patients & Family Members
Support A LOVED ONE
FREE Mesothelioma Awareness Wristbands and Treatment Guide.
Your Support is Needed:
Wear an Awareness Wristband
Understand Treatment Options
Learn About Clinical Trials
Spread Hope!