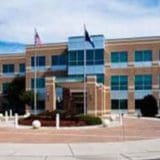 Virginia Oncology Associates
---
Contact Information
5900 Lake Wright Drive
Norfolk, VA 23502
(757) 466-8683
01. History
History of Virginia Oncology Associates
The Virginia Oncology Associates (VOA) Cancer Treatment Center opened in the early 1980s. Although smaller than many cancer care centers, VOA is able to provide a level of care and treatment comparable to most major hospital-based cancer programs and teaching hospitals. Staff physicians specialize in malignant and benign diseases of the blood in addition to all forms of adult cancer.
02. Mesothelioma Care
Mesothelioma Care at Virginia Oncology Associates
When selecting a place to go for treatment of asbestos cancer such as pericardial mesothelioma or peritoneal mesothelioma, it is important to look for a highly regarded facility where the newest treatment options are offered. The number of options for treating mesothelioma is ever-expanding as scientists learn more about how the disease works and as pharmaceutical companies run tests of newly developed cancer-fighting medicines like Carboplatin and Alimta®. As a result, family doctors and smaller hospitals might not have the expertise and experience needed to provide the best care for patients who have malignant mesothelioma.
It is also important to select a top cancer center run by compassionate people who are able to help you understand the available mesothelioma treatment options and with whom you feel comfortable. Some regions of the nation do not have specialized facilities for rare diseases such as mesothelioma cancer, in which case you might need to temporarily relocate in order to receive the best chance for remission.
Virginia Oncology Associates at Lake Wright Cancer Care Center of Virginia is a private medical group practice providing cancer treatment to patients in the Southeast Virginia region and the bordering counties of North Carolina. Services include:
Medical Oncology
Gynecological Oncology
Hematology
Stem Cell Transplantation
Clinical Research
03. Mesothelioma Clinical Trials
Mesothelioma Clinical Trials at Virginia Oncology Associates
VOA also offers an extensive clinical research program and participates in full range of clinical trials with the following organizations:
Cancer and Leukemia Group B (CALGB)
National Surgical Adjuvant Breast and Bowel Cancer Project (NSABP)
Southwest Oncology Group (SWOG)
Gynecologic Oncology Group (GOG)
Duke Oncology, and Consortium and US Oncology
04. Care Options
Care Options Offered at Virginia Oncology Associates
VOA also provides support for cancer patients requiring hospice care and pain management.
The full list of departments and programs include:
Medical Oncology
Gynecological Oncology
Clinical Research Programs
Phase I Clinical Research Programs
Hematology, Stem Cell Transplant
Clinical Laboratory, Pharmacy
Nuclear Medicine
Radiation Oncology
Ultrasound
Bone Density
Genetic Counseling
Other amenities include accredited transplant programs, infusion areas, admixture services, patient education, community conference rooms, and professional offices.
VOA is an active Member of the Foundation for The Accreditation of Cellular Therapy (FACT) and was a recipient of the 2004 American Society of Clinical Oncology (ASCO) Award.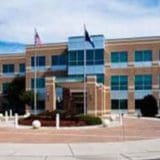 Get Help Contacting Virginia Oncology Associates