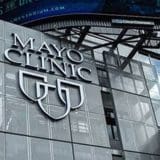 Mayo Clinic Cancer Center
---
Doctors Affiliated with this Treatment Facility
Contact Information
200 First Street Southwest
Rochester, MN 55905
(507) 284-2511
01. Mesothelioma Care
Mesothelioma Care at Mayo Clinic Cancer Center
The Mayo Clinic has experience treating patients with malignant mesothelioma and has a deep understanding of how challenging a mesothelioma diagnosis can be for patients and loved ones.
The Mayo Clinic's mesothelioma treatment plan depends on the patient. Their physicians understand that many cases are diagnosed in the advanced stages, in which case patients may want to focus solely on palliative care to improve their mesothelioma symptoms and live the highest quality of life possible. For those that are willing to undergo any treatment, the Mayo Clinic is experienced with mesothelioma surgery (including pleurodesis, pleurectomy, extrapleural pneumonectomy and surgery with HIPEC), chemotherapy, radiation therapy, immunotherapy and targeted therapy.
Such treatments may occur within the Mayo Clinic Thoracic Surgery Division, which was founded in 1915. This division is currently one of the largest in the country. The staff includes five board-certified general chest surgeons who provide comprehensive diagnosis and surgical care to cancer patients with diseases of the chest wall and mediastinum, diaphragm, esophagus, lungs and trachea. Pathologists, oncologists, diagnostic specialists and surgeons assist in the diagnosis and treatment of mesothelioma.
Patients may have the option to forgo standard mesothelioma treatments and try alternative options with guidance from their Mayo Clinic physician. Experimental treatments are available to eligible patients through clinical trials conducted through the Mayo Clinic.
The Mayo Clinic has multiple locations with their Arizona, Minnesota and Florida campus locations, offering care to patients across the United States. The non-profit institution that treats more than half a million patients annually. The staff includes more than 3,300 physicians, scientists, and researchers in addition to 46,000 allied health-care workers at Mayo Clinic sites throughout the nation.
02. Specializations
Mayo Clinic Cancer Center Specializations
Chemotherapy
Immunotherapy
Mesothelioma
Radiation
Surgery
Targeted therapy
03. Accreditations
Mayo Clinic Cancer Center Accreditations
American Nurses Credentialing Center Magnet Recognized
National Cancer Institute Comprehensive Cancer Center designation
U.S. News Best Hospitals Honor Roll
04. Mesothelioma Clinical Trials
Mesothelioma Clinical Trials at Mayo Clinic Cancer Center
The following clinical trials are in progress or actively recruiting participants at Mayo Clinic Cancer Center: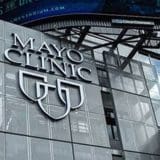 Get Help Contacting Mayo Clinic Cancer Center