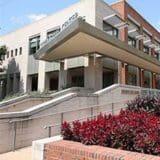 Vanderbilt-Ingram Cancer Center
---
Doctors Affiliated with this Treatment Facility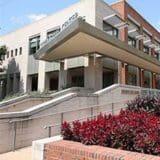 Vanderbilt-Ingram Cancer Center
---
Doctors Affiliated with this Treatment Facility
01. Mesothelioma Care
Mesothelioma Care at Vanderbilt-Ingram Cancer Center
The Vanderbilt-Ingram Cancer Center is at the forefront of lung cancer and mesothelioma treatment, providing screenings, second opinions and individualized treatment for a patient's cancer.
Specialists at the Vanderbilt-Ingram Cancer Center have experience diagnosing the disease, as well as providing second opinions, with a variety of tests like CT scans, MRIs and endoscopic ultrasounds. The center provides a variety of treatment options depending on the patient's individual case, including advanced robotic surgery, minimally invasive surgery, immunotherapy, radiation and chemotherapy. Radiation is used as a treatment or as a palliative therapy to reduce symptoms and manage pain. The center offers targeted therapy, biologic therapy and clinical trials to patients as alternative treatment options, as well. They assess the cancer on an individual basis, using genetic testing to find the best treatment options.
Patient navigators are also available to patients to relieve them of the stress of scheduling appointments and collecting medical and financial records. Patients may access survivorship and support services as part of their care at the Vanderbilt-Ingram Cancer Center.
02. Specializations
Vanderbilt-Ingram Cancer Center Specializations
Chemotherapy
Radiation therapy
Surgery
Targeted therapy
03. Accreditations
Vanderbilt-Ingram Cancer Center Accreditations
CEO Cancer Gold Standard
National Cancer Institute (NCI) Comprehensive Care Center
National Cancer Institute (NCI) National Clinical Trials Network accreditation
National Comprehensive Cancer Network (NCCN) accreditation
04. Mesothelioma Clinical Trials
Mesothelioma Clinical Trials at Vanderbilt-Ingram Cancer Center
The following clinical trials are in progress or actively recruiting participants at Vanderbilt-Ingram Cancer Center:
---
Conditions: Neoplasms, Mesothelioma, Lung Neoplasms
Last Updated: January 20, 2021
Status: Active, not recruiting
---
Conditions: Carcinoma, Neoplasms, Carcinoma, Squamous Cell, Ovarian Neoplasms, Carcinoma, Ovarian Epithelial, Uterine Cervical Neoplasms, Neoplasms, Germ Cell and Embryonal, Mesothelioma, Fallopian Tube Neoplasms, Peritoneal Neoplasms, Rhabdomyosarcoma, Germinoma, Leiomyosarcoma, Vulvar Neoplasms, Vaginal Neoplasms, Cystadenocarcinoma, Carcinoma, Small Cell, Small Cell Lung Carcinoma, Trophoblastic Neoplasms, Gestational Trophoblastic Disease, Carcinoma, Adenosquamous, Cystadenocarcinoma, Serous, Brenner Tumor, Sarcoma, Endometrial Stromal, Rhabdomyosarcoma, Embryonal
Last Updated: October 26, 2016
Status: Completed
Sorry, there are no clinical trials to display
Sorry, there are no clinical trials to display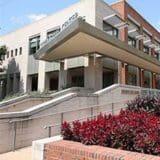 Get Help Contacting Vanderbilt-Ingram Cancer Center