01. Our Mission
How We Help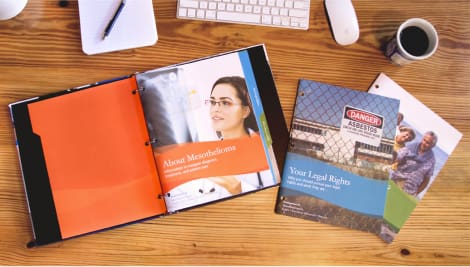 We are an experienced team of caring advocates for mesothelioma victims. For nearly 30 years, we've been helping patients and their families connect with medical experts, top-rated cancer centers and survivors. We also connect patients with top mesothelioma lawyers who can help secure financial assistance. The information and resources on our site are free to all visitors.

02. As Featured On
Featured Media Outlets & Publications
Our Community Outreach Team works with a broad range of media outlets — from major newspapers to niche influential bloggers — to spread mesothelioma awareness. A handful of the many articles written about us have appeared in:

03. Independently Verified
Certified by the American Accreditation Commission International
The American Accreditation Commission International (AACI) provides certification of health-related websites. This certification requires a website to meet a list of standards aimed at ensuring the quality, objectivity and transparency of its content. AACI provides certification to help make the latest relevant medical information available on the internet.
AACI has certified Mesothelioma.com as meeting these standards. This certification demonstrates our dedication to providing high-quality, objective, transparent information to all site visitors.
04. Our Team
Meet Our Team
Our team brings together medical experts, editorial professionals and mesothelioma survivors with decades of experience. Everything we publish undergoes rigorous fact-checking and a comprehensive medical review, so you know you're getting the most trustworthy information available. We're here to provide support and share our expertise with the mesothelioma community.
Medical Experts
Experienced in diagnosing and treating mesothelioma, our team of medical experts has assisted in writing and reviewing our content. Our medical reviewers offer their expertise and insight into the latest mesothelioma research.
Editorial Team
Our team of writers and researchers is dedicated to providing informative, comprehensive content for mesothelioma patients, families and caregivers. We also help connect victims with medical and legal resources.
Mesothelioma Support Team
Our mesothelioma support team has a combined 60 years' experience helping asbestos victims navigate their mesothelioma diagnosis. Our compassionate and caring advisors can connect you with reliable resources to help you through a challenging time.
Some of the services we offer include help with filing VA claims and finding top mesothelioma doctors and cancer centers. We can also help you secure legal representation to pursue financial assistance which can cover medical and travel expenses, lost wages and more.
05. Organizations We Support
We Support These Organizations
Mesothelioma.com is part of the larger community dedicated to promoting mesothelioma research and preventing new cases through a worldwide asbestos ban. We work with and donate to the following organizations whose missions complement our own.

06. Mesothelioma Events
Events for Those Affected by Mesothelioma
Some organizations hold mesothelioma events to garner support for victims, raise awareness and fundraise for important research. Many events have virtual components to make it easy for patients and their loved ones around the country to attend.
Additionally, mesothelioma and asbestos disease medical conferences help doctors and researchers share the latest findings. Patients can attend these events to learn more about emerging treatment options and find support.

07. Mesothelioma Scholarship
Mesothelioma Scholarship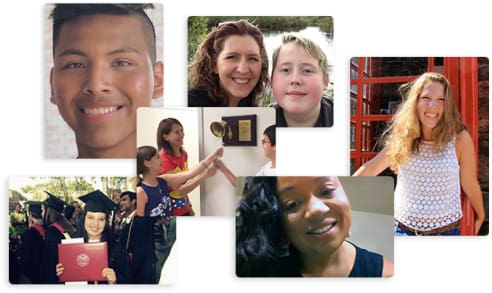 Every fall semester, Mesothelioma.com awards $4,000 to a student whose life has been impacted by cancer. This scholarship helps those who have had cancer, or had a close relative diagnosed with cancer, by reducing the financial burden of pursuing a degree.

08. Testimonials
Testimonials for Mesothelioma.com
Mesothelioma.com is dedicated to raising awareness about the dangers of asbestos and mesothelioma. Hear what some individuals from the community have said about us.
"Mesothelioma.com has been a great source of information through the great articles from health care providers and patients. I am so thankful to be able to access their resources and be able to guide family and friends to this wonderful website."
Annamarie K.
Mesothelioma Victim
"Whenever I have had questions to be answered, I could (and can) count on prompt answers by calling the person with whom I have had the most contact, Jennifer Lucarelli. She has always treated me like a life-long friend."
Shirley L.
Mesothelioma Victim
09. Contact Us
Contact Our Team
We are here to answer your questions. Contact us by phone, email or mail. Our team will work tirelessly to connect you with the information, support and resources you deserve.
Phone: 1-203-265-2424
Fax: 1-203-269-4914
Email: [email protected]
By Mail:
35 Thorpe Avenue, Suite 101
Wallingford, CT 06492