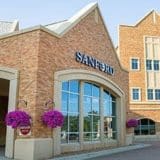 ---
Doctors Affiliated with this Treatment Facility
Contact Information
1309 West 17th Street
Sioux Falls, SD 57104
(605) 328-8000
01. Mesothelioma Care
Mesothelioma Care at Sanford Cancer Center
Sanford Cancer Center, located in Sioux Falls, South Dakota, utilizes their advanced technology and innovative research to treat cancers of the lungs. Their team of experts work together to create a custom approach to cancer treatment that is specific to the patient diagnosis.
The care team at Sanford includes medical oncologists, radiation oncologists and surgical oncologists who provide chemotherapy, targeted biotherapy, radiation therapy, immunotherapy or a combination of treatments. The center also has a lung cancer surgery team, who specializes in minimally invasive robotic-assisted surgeries that reduce hospital stay time and recovery.
Sanford offers 350 ongoing clinical trials to individuals who are eligible to participate. They also have additional services available to minimize side effects like fatigue, pain, dehydration and diet and cancer treatment issues. Their survivorship program also helps patients connect with other individuals who have undergone treatment and cope with the lasting effects of the disease.
02. Specializations
Sanford Cancer Center Specializations
Chemotherapy
Immunotherapy
Radiation therapy
Robotic-assisted surgery
Targeted biotherapy
03. Accreditations
Sanford Cancer Center Accreditations
Joint Commission on Accreditation of Hospital Organizations (JCAHO)
National Accrediting Agency for Clinical Laboratory Sciences
04. Mesothelioma Clinical Trials
Mesothelioma Clinical Trials at Sanford Cancer Center
The following clinical trials are in progress or actively recruiting participants at Sanford Cancer Center:
---
Conditions: Neoplasms, Multiple Myeloma, Pancreatic Neoplasms, Esophageal Neoplasms, Endometrial Neoplasms, Thyroid Neoplasms, Mesothelioma, Neuroendocrine Tumors, Salivary Gland Neoplasms, Anus Neoplasms, Gallbladder Neoplasms, Bile Duct Neoplasms, Oropharyngeal Neoplasms, Nasopharyngeal Neoplasms, Nasopharyngeal Carcinoma, Urethral Neoplasms, Vaginal Neoplasms, Laryngeal Neoplasms, Mouth Neoplasms, Adenomatous Polyposis Coli, Colorectal Neoplasms, Hereditary Nonpolyposis, Testicular Neoplasms, Intestinal Neoplasms, Hypopharyngeal Neoplasms, Penile Neoplasms, Ureteral Neoplasms, Neoplasms, Plasma Cell, Peritoneal Neoplasms, Paranasal Sinus Neoplasms, Neoplasms, Unknown Primary, Duodenal Neoplasms, Lip Neoplasms, Thymus Neoplasms, Paraproteinemias
Last Updated: August 9, 2023
Status: Recruiting
Locations: Colorado Springs, CO. Denver, CO. Durango, CO. Lakewood, CO. Littleton, CO. Longmont, CO. Louisville, CO. Parker, CO. Pueblo, CO. Westminster, CO. Daytona Beach, FL. DeLand, FL. Orange City, FL. Palm Coast, FL. Aurora, IL. Moline, IL. Yorkville, IL. Fort Wayne, IN. Indianapolis, IN. Indianapolis, IN. Indianapolis, IN. Kokomo, IN. Council Bluffs, IA. Davenport, IA. Spencer, IA. Waterloo, IA. Overland Park, KS. New Orleans, LA. Portland, ME. Randallstown, MD. Westminster, MD. Holyoke, MA. Ann Arbor, MI. Aitkin, MN. Brainerd, MN. Duluth, MN. Duluth, MN. Fergus Falls, MN. Marshall, MN. Joplin, MO. Kansas City, MO. Kansas City, MO. Kansas City, MO. Liberty, MO. Saint Joseph, MO. Kalispell, MT. Missoula, MT. Hastings, NE. Norfolk, NE. North Platte, NE. O'Neill, NE. Omaha, NE. Omaha, NE. Omaha, NE. Scottsbluff, NE. Glens Falls, NY. Utica, NY. Fayetteville, NC. Fargo, ND. Minot, ND. Pittsburgh, PA. Aberdeen, SD. Mitchell, SD. Sioux Falls, SD. Sioux Falls, SD. Yankton, SD. Yankton, SD. Yankton, SD. Rutland, VT. Fredericksburg, VA. Appleton, WI. Brookfield, WI. Franklin, WI. Mequon, WI. Milwaukee, WI. Oshkosh, WI. Racine, WI. Wauwatosa, WI.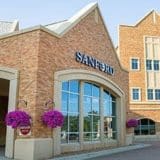 Get Help Contacting Sanford Cancer Center