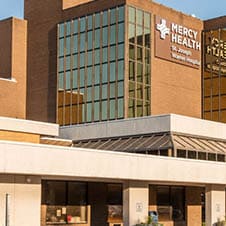 Mercy Health — St. Joseph Warren Hospital Cancer Center
---
Contact Information
667 Eastland Avenue
Warren, OH 44484
(330) 841-4177
St. Joseph Warren Hospital Cancer Center is a specialty location of Mercy Health offering the most comprehensive cancer care in the area. This cancer center focus specifically on cancer care and oncology, caring for patients with diagnoses like malignant mesothelioma.
Mercy Health was the first in their area to offer intensity-modulated radiation therapy (IMRT), which is a common treatment for mesothelioma. Additionally, they are well-practiced in the use of heated intraperitoneal chemotherapy (HIPEC), which has shown to greatly improve prognosis when combined with surgery for peritoneal mesothelioma patients. The facility also offers robotic surgery, the first in Trumbell County to offer the procedures, which may be used for the treatment of mesothelioma.
Mercy Health has doctors with a special interest in mesothelioma, allowing patients to receive experienced care. St. Joseph Warren Hospital Cancer Center is one of many Mercy Health locations, allowing patients and families to connect with an expansive care of medical experts and support resources when seeking treatment.
Specializations:
HIPEC
Mesothelioma
Thoracic surgery
Accreditations:
Related pages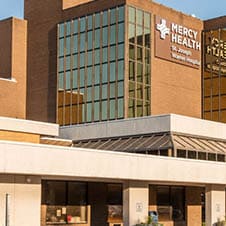 Get Help Contacting Mercy Health — St. Joseph Warren Hospital Cancer Center
Free
Mesothelioma Treatment Guide
Please fill in the form to request our FREE Mesothelioma Treatment Guide.
It will be sent to you within 24 hours.