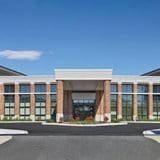 Columbus Regional Hospital Cancer Center
---
Contact Information
2400 East 17th Street
Columbus, IN 47201
(812) 669-1284
01. Mesothelioma Care
Mesothelioma Care at Columbus Regional Hospital Cancer Center
Columbus Regional Hospital Cancer Center strives to provide patients with personalized care and the latest treatment technology with a goal to extend life expectancies as much as possible. Cancer patients seeking treatment at Columbus Regional will receive care from a multidisciplinary team of radiation oncologists, medical oncologists, radiation physicists, oncology nurses, radiation therapists, nurse navigators, registered dieticians, oncology pharmacists and social workers. Together, members of the team ensure that patients are supported throughout their diagnosis, treatment and recovery.
Patients can undergo standard mesothelioma treatments at Columbus Regional Hospital, including surgery, radiation and chemotherapy. They may also undergo multimodal treatment, seeking all treatments under one roof, eliminating the need to travel. Immunotherapy is also an option, as well as other emerging treatment methods.
In addition to help from dietitians, pharmacists and social workers, patients can also gain support services from an activity coordinator to help patients undergo rehabilitation in a way that won't conflict with their treatments.
02. Specializations
Columbus Regional Hospital Cancer Center Specializations
Radiation oncology
Early detection
03. Accreditations
Columbus Regional Hospital Cancer Center Accreditations
Becker's Hospital Review 100 Great Community Hospitals
Privacy Excellence Award
Outcomes Excellence Award from the Focus on Therapeutic Outcomes, Inc.
Outstanding Patient-centered Medical Home Practices from the National Committee for Quality Assurance
Thomson Reuters Top 100 Hospitals
National Chest Pain Center Accreditation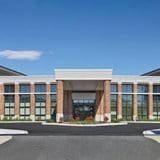 Get Help Contacting Columbus Regional Hospital Cancer Center