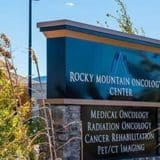 ---
Doctors Affiliated with this Treatment Facility
Contact Information
6501 East 2nd Street
Casper, WY 82609
(307) 235-5433
01. Mesothelioma Care
Mesothelioma Care at Rocky Mountain Oncology
Rocky Mountain Oncology, with locations in Casper and Lander, Wyoming, offers a variety of treatment options to patients who have been diagnosed with cancer. A team of experts, including radiation therapists, medical oncologists and radiation oncologists, work with patients to determine the best method of treatment depending on the individual diagnosis.
Their team of board-certified oncologists and expert technical and support staff work closely and take a multidisciplinary approach to care in order to ensure that patient-centered care is provided. Radiation therapy and chemotherapy treatments are available at the center, as well as stereotactic radiosurgery and stereotactic body radiotherapy. These advanced treatments are beneficial for treating cancer that has metastasized to the brain or spine.
Rocky Mountain Oncology provides additional support and therapies, including services like yoga, acupuncture and massage therapy. They also offer a patient navigator, who can help to coordinate appointments, provide access to additional services, answer financial questions and serve as a friend throughout the treatment process.
02. Specializations
Rocky Mountain Oncology Specializations
Chemotherapy
Radiation therapy
Stereotactic body radiotherapy (SBRT)
Stereotactic radiosurgery (SRS)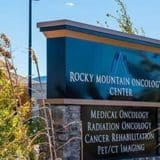 Get Help Contacting Rocky Mountain Oncology