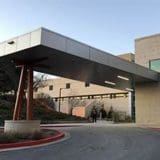 Georgetown Lombardi Comprehensive Cancer Center
---
Doctors Affiliated with this Treatment Facility
Contact Information
3800 Reservoir Road Northwest
Washington, DC 20057
(202) 444-2223
01. History
History of Georgetown Lombardi Comprehensive Cancer Center
The Georgetown Lombardi Comprehensive Cancer Center was established in 1970 and named for famed football coach, Vince Lombardi, who was treated for cancer at the University's hospital. The research center is one of 70 facilities designated by the National Cancer Institute in the U.S. Mesothelioma is treated through their Interdisciplinary Lung Cancer Clinic (ILC).
02. Mesothelioma Care
Mesothelioma Care at Georgetown Lombardi Comprehensive Cancer Center
Georgetown utilizes a multidisciplinary treatment approach, utilizing physicians from multiple departments to provide patients with extensive care options. A team of medical oncologists, radiation oncologists, thoracic surgeons, pulmonologists and more come together to create a comprehensive treatment plan for mesothelioma patients. The clinic prides itself on meeting with the patient all in one day, so they don't have to continue traveling back and forth for numerous appointments and can start treatment sooner. The entire care team meets every week to continue discussing cases on an individual level, ensuring that the treatment plan is effective and providing the best patient outcomes.
Within the ILC is an extensive research program that continues to look for new treatment options for patients. The research program at Georgetown Lombardi Comprehensive Cancer Center is divided into six established programs, including cancer control, carcinogenesis biomarkers and epidemiology, growth regulation of cancer, drug discovery and developmental therapeutics and molecular targets and therapeutic resistance. More than 200 faculty members from the prestigious Georgetown University are involved in these six research areas. At any given time, the center may offer 100+ ongoing clinical trials, so patients have access to the latest emerging treatments.
The ILC also offers numerous supportive care options for patients and their loved ones throughout their mesothelioma journey, including pain management and end-of-life care.
03. Specializations
Georgetown Lombardi Comprehensive Cancer Center Specializations
Lung cancer
Pleural mesothelioma
Mesothelioma
04. Accreditations
Georgetown Lombardi Comprehensive Cancer Center Accreditations
National Cancer Institute Designated Comprehensive Cancer Center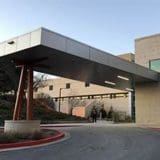 Get Help Contacting Georgetown Lombardi Comprehensive Cancer Center