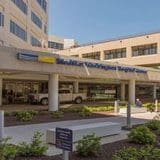 Washington Cancer Institute
---
Contact Information
MedStar Washington Hospital Center
110 Irving Street Northwest
Washington, DC 20010
(202) 877-7000
01. History
History of Washington Cancer Institute
The MedStar Washington Hospital Center, where the Washington Cancer Institute is located, was founded in 1958, when three specialty hospitals merged together. In May 1998, the hospital's parent company – the nonprofit Medlantic Healthcare Group – merged with Helix Health, a group of four hospitals located in Baltimore, Maryland. With that merger, the resulting company became the largest health care provider in the mid-Atlantic, and shortly thereafter changed its name to MedStar Health.
Today, MedStar Washington Hospital Center remains a nonprofit acute-care teaching and research hospital and a member of MedStar Health. The hospital employs some 1,400 physicians on its 47-acre campus, which is shared with three other medical facilities. The campus serves and treats more cancer patients than any other cancer program in Washington, D.C.
02. Mesothelioma Care
Mesothelioma Care at Washington Cancer Institute
Washington Cancer Institute specializes in treating peritoneal mesothelioma. Just 100 – 150 new cases of peritoneal mesothelioma are diagnosed each year in the United States, generally to patients with a history of asbestos exposure. Because the disease lacks symptoms in its early stages, it can be very difficult to diagnose until it has progressed.
Diagnostic testing, such as peritoneoscopy, is offered at Washington Cancer Institute to remove and assess tissue from the abdominal region. Other testing, such as CT scans, biopsies and surgery, are also available for doctors to examine the cancer more closely and develop a treatment plan.
Treatment that combines surgery and chemotherapy has shown promise in treating mesothelioma. Peritonectomy, where part of the peritoneum is stripped to remove tumors, and cytoreductive surgery, which removes much of the tumor and affected areas, are the most common forms of surgical treatment at the institute. It is often combined with therapies such as hyperthermic intraperitoneal chemotherapy (HIPEC), which is commonly used to treat advanced cancers in the abdomen. Experts at the institute, which included Dr. Paul H. Sugarbaker, have reported 5-year survival rates of over 50% when surgery is combined with HIPEC.
Nurse navigators are available to patients to help them handle appointment scheduling, insurance paperwork and other emotional and physical needs during and after treatment. The surgical oncologists on staff also participate in clinical trials, which help bring advanced treatment options to patients who require complex treatment plans.
03. Specializations
Washington Cancer Institute Specializations
Chemotherapy
Cytoreductive surgery
Hyperthermic intraperitoneal chemotherapy (HIPEC)
Minimally invasive surgery
Palliative care
Peritonectomy
Radiation therapy
Targeted therapy
04. Accreditations
Washington Cancer Institute Accreditations
ACR and ASTRO Radiation Oncology accreditation
American College of Surgeons' Commission on Cancer
National Best Hospitals by U.S. News & World Report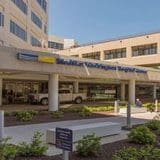 Get Help Contacting Washington Cancer Institute