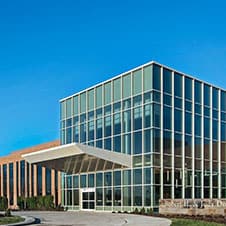 St. Joseph Mercy Ann Arbor Cancer Center
---
Contact Information
5303 Elliott Drive
Ypsilanti, MI 48197
(734) 712-4673
01. History
History of St. Joseph Mercy Ann Arbor Cancer Center
St. Joseph Mercy Ann Arbor Cancer Center in Michigan offers state of the art cancer care to their patients. The teaching hospital was founded in 1911 by four Sisters of Mercy and began with a staff of only nine care providers. Since then the hospital, and cancer center within, has been named a Top 100 Hospital and provides patients with a multidisciplinary approach to cancer care, enabling the most positive outcomes.
St. Joseph Mercy Ann Arbor Cancer Center makes the most of a patient's time and schedules visits with multiple cancer specialists at one time, which can expedite the creation of a treatment plan.
Not only can patients receive personalized care at the St. Joseph Mercy Ann Arbor Cancer Center but partnerships with neighboring centers creates a multitude of patient options. For instance, the most cutting-edge clinical trials may be added to the standard treatment modalities through the cancer centers partnership with the Mayo Clinic.
02. Specializations
St. Joseph Mercy Ann Arbor Cancer Center Specializations
Bronchoscopy
Clinical Trials
Cyberknife Radiosurgery
da Vinci Robotic Surgery
Medical Oncology
Radiation Oncology
Thoracic Malignancies
03. Accreditations
St. Joseph Mercy Ann Arbor Cancer Center Accreditations
Joint Commission on Accreditation of Healthcare Organizations
American College of Surgeons Commission on Cancer Approved Program with Commendation
Blue Cross Blue Shield of Michigan Oncology Care Program
Designated by the National Cancer Institute as a Clinical Community Oncology Program (CCOP)
04. Mesothelioma Clinical Trials
Mesothelioma Clinical Trials at St. Joseph Mercy Ann Arbor Cancer Center
The following clinical trials are in progress or actively recruiting participants at St. Joseph Mercy Ann Arbor Cancer Center:
---
Conditions: Carcinoma, Carcinoma, Squamous Cell, Adenocarcinoma, Neoplasms, Germ Cell and Embryonal, Mesothelioma, Nasopharyngeal Carcinoma, Breast Neoplasms, Cholangiocarcinoma, Carcinoma, Basal Cell, Gastrointestinal Stromal Tumors, Carcinoid Tumor, Carcinoma, Transitional Cell, Carcinoma, Adenoid Cystic, Teratoma, Adenocarcinoma of Lung, Carcinoma, Neuroendocrine, Pheochromocytoma, Seminoma, Choriocarcinoma, Cystadenocarcinoma, Cystadenocarcinoma, Serous, Carcinoma, Endometrioid, Paraganglioma, Chordoma, Fibromatosis, Aggressive, Hemangiosarcoma, Trophoblastic Neoplasms, Adenocarcinoma, Mucinous, Gestational Trophoblastic Disease, Adenocarcinoma, Clear Cell, Nerve Sheath Neoplasms, Neurofibrosarcoma, Fibroma, Thyroid Neoplasms, Cystadenocarcinoma, Mucinous, Pseudomyxoma Peritonei, Vulvar Neoplasms, Sex Cord-Gonadal Stromal Tumors, Adrenocortical Carcinoma, Carcinoma, Islet Cell, Paget Disease, Extramammary, Adenocarcinoma, Papillary, Carcinoma, Acinar Cell, Adenocarcinoma, Bronchiolo-Alveolar, Mixed Tumor, Mullerian, Neoplasms, Unknown Primary, Carcinoma, Giant Cell, Neoplasms
Last Updated: July 9, 2020
Status: Recruiting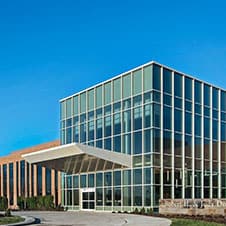 Get Help Contacting St. Joseph Mercy Ann Arbor Cancer Center
Free
Mesothelioma Treatment Guide
Please fill in the form to request our FREE Mesothelioma Treatment Guide.
It will be sent to you within 24 hours.