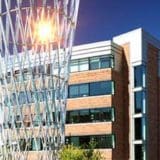 Fred Hutchinson Cancer Research Center
---
Contact Information
1100 Fairview Avenue North
Seattle, WA 98109
(206) 667-5000
01. History
History of Fred Hutchinson Cancer Research Center
The Fred Hutchinson Cancer Research Center is a nonprofit, independent cancer research institute located in Seattle, Washington. The center's researchers — who include three Nobel laureates, a MacArthur fellow, and several members of the Institute of Medicine and the Academy of Arts and Sciences — seek "the elimination of cancer and related diseases as causes of human suffering and death." While Fred Hutch does not see patients, it is a vital part of the Seattle Cancer Care Alliance and the larger cancer-fighting medical community. The Fred Hutchinson Cancer Research Center specializes in lung cancer research, including prevention, detection and treatment. Founded in 1975, the center dedicates its time to researching complex cancers with more than 2,700 employees.
The center made advancements in detecting lung cancers, identifying proteins in the blood that can help for early detection. In 2011, Fred Hutch researchers developed of a new blood test for cancer patients that is so sensitive it can detect the presence of tumors before other known detection methods. The tool could help save lives through early detection. The center's scientists are also working to understand the roots of the disease: how and why normal cells change into cancerous cells, as well as how medicine could help prevent that from occurring. Lifestyle choices are another area of study to understand what may result in cancers like mesothelioma, such as occupation. Immunotherapy remains a focus at the center, as they are discovering new ways to extract white blood cells from a patient's own tumor and utilize it as a treatment method for cancer. Their expert researches also explore and identify proteins and genes that may make certain tumors grow and expand at faster rates than others.
The center formed the Seattle Cancer Care Alliance (SCCA), which includes affiliates UW Medicine and Seattle Children's Hospital, making the alliance the only National Cancer Institute-designated comprehensive cancer center in the Pacific Northwest. Today, an SCCA outpatient center sits on Fred Hutch's main campus. The alliance serves as a leading cancer center in the country. They offer clinical care to patients who are being treated at the affiliated hospitals. Through this program, the center also offers clinical trials for a number of cancers, including mesothelioma.
02. Specializations
Fred Hutchinson Cancer Research Center Specializations
Immunotherapy
Biomarkers
Genetic therapy
03. Accreditations
Fred Hutchinson Cancer Research Center Accreditations
National Cancer Institute (NCI) Comprehensive Cancer Center
National Comprehensive Cancer Network accreditation
Association for the Accreditation of Human Research Protection Programs accreditation
04. Mesothelioma Clinical Trials
Mesothelioma Clinical Trials at Fred Hutchinson Cancer Research Center
The following clinical trials are in progress or actively recruiting participants at Fred Hutchinson Cancer Research Center:
Sorry, there are no clinical trials to display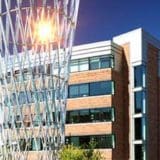 Get Help Contacting Fred Hutchinson Cancer Research Center