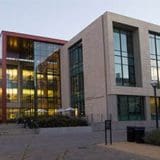 Stanford Cancer Institute
---
Contact Information
875 Blake Wilbur Drive
Stanford, CA 94305
(650) 498-6000
01. History
History of the Stanford Cancer Institute
The Stanford Cancer Institute is a cancer treatment and research institute affiliated with the highly respected Stanford School of Medicine in Stanford, California. It is part of the Stanford Hospital & Clinics health system, a 613-bed hospital facility in California's Bay Area.
Stanford Medicine has a long history that begins more than 150 years ago with the founding of the University of the Pacific's medical school, which would eventually become part of Stanford. Stanford Hospital dates back to 1919 when the Stanford Home for Convalescent Children opened its doors; over the coming decades, the hospital changed ownership several times, eventually becoming Stanford Hospital. In 1959, the medical school and hospital moved from its San Francisco location to new quarters on the Stanford University campus.
Stanford Hospital grew considerably over the years, adding a children's hospital and building new facilities for outpatient services, psychiatry and other specialties. In 2004, the Stanford Cancer Center was opened, bringing together under one roof all 80 cancer specialties that previously had been scattered throughout the medical center. In 2011, the cancer center's name was officially changed to the "Stanford Cancer Institute" to underscore its role as one of five institutes at the hospital.
02. Mesothelioma Care
Mesothelioma Care at the Stanford Cancer Institute
The Stanford Cancer Institute treats mesothelioma patients at their Stanford Clinical Cancer Center. Treatment takes all patient circumstances and wants into account with an individualized approach.
Types of mesothelioma treatment practiced at Stanford include brachytherapy, chemotherapy, external radiation, radiation therapy and video-assisted thoracic surgery (VATS). However, Stanford places a strong focus on clinical trials, where they are developing new treatments for mesothelioma. Patients may be able to undergo experimental treatments at the Stanford Cancer Center, if they are eligible.
For patients who decide to pursue treatment at Stanford Cancer Institute, there are many support groups and other resources like financial assistance to offer help during their treatment journey. All patients at the Stanford Cancer Institute are invited to take part in services from the Cancer Supportive Care Program, a free resource that strives to create a warm and nurturing environment for patients and their families. Offerings include healing-oriented hypnotherapy, writing workshops and even complimentary chair massages.
03. Specializations
Stanford Cancer Institute Specializations
Brachytherapy
Clinical trials
Mesothelioma
Video-assisted thoracic surgery (VATS)
04. Accreditations
Stanford Cancer Institute Accreditations
Association of American Cancer Institutes member
National Cancer Institute Comprehensive Cancer Center designation
National Comprehensive Cancer Network member
05. Mesothelioma Clinical Trials
Mesothelioma Clinical Trials at the Stanford Cancer Institute
The following clinical trials are in progress or actively recruiting participants at the Stanford Cancer Institute:
Sorry, there are no clinical trials to display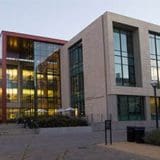 Get Help Contacting Stanford Cancer Institute