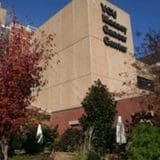 Virginia Commonwealth University
---
Contact Information
Massey Cancer Center
401 College Street
Richmond, VA 23298
(804) 828-0450
01. Mesothelioma Care
Mesothelioma Care at Virginia Commonwealth University
Massey Cancer Center's Chest Tumors Center team offers treatment for mesothelioma patients, serving as the only treatment center for lung cancer and other chest tumors in the Richmond area. Bringing together experts in thoracic surgery, interventional pulmonology and oncology, the team delivers the latest methods to treat mesothelioma.
The center provides customized care for each patient, considering factors like the stage of mesothelioma and overall health. Specialized treatment methods are used to target mesothelioma cancer, such as hyperthermic intraperitoneal chemotherapy (HIPEC), which is used after surgical procedures to attack any lingering cancer in the abdominal region. The center began offering the treatment in 2017 for advanced abdominal cancers, like peritoneal mesothelioma, in order to provide patients with care that they are unable to receive at other treatment centers in Richmond. The center's award-winning palliative care team also provides symptom relief in a home-like setting, and includes an outpatient program for supportive care.
Massey Cancer Center, part of the Virginia Commonwealth University, utilizes clinical trials for research and patient care. They run more than 100 studies for more than 20 different types of cancer at any given time, giving patients the opportunity to participate if they fit the criteria. The center develops and operates their own clinical trials, and also works with cooperating hospitals and researchers to deliver the latest advancements in cancer treatment.
02. Specializations
Virginia Commonwealth University Specializations
Chemotherapy
Hyperthermic intraperitoneal chemotherapy (HIPEC)
Laser therapy
Palliative care
Radiation Oncology
Surgery
03. Accreditations
Virginia Commonwealth University Accreditations
Ranked No. 1 hospital in Virginia by U.S. News & World Report
The Joint Commission's Gold Seal of Approval for their palliative care programs
04. Mesothelioma Clinical Trials
Mesothelioma Clinical Trials at Virginia Commonwealth University
The following clinical trials are in progress or actively recruiting participants at Virginia Commonwealth University:
Sorry, there are no clinical trials to display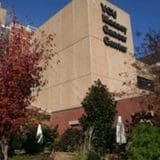 Get Help Contacting Virginia Commonwealth University